Real reasons the cost of food items is still high – Federal Government reveals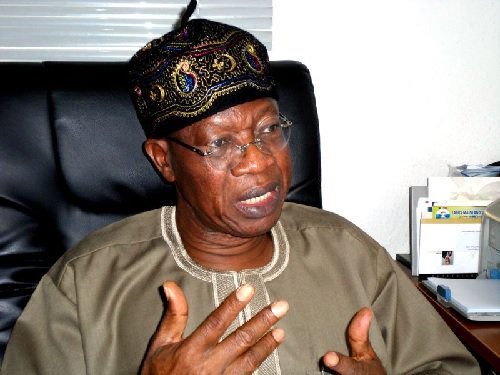 The Federal Government says despite the revolution witnessed in the agricultural sector, the cost of food items is still high because of infrastructural deficit and export demands.
The Minister of Information and Culture, Alhaji Lai Mohammed, said this on Tuesday when he featured in a Current Affairs programme "Focus Nigeria" of a Lagos-based Television station.
"Despite the fact that the production of staples like rice, grains, yam has increased with the agricultural revolution of the government, food items are still on the high side.
"There are many reasons why the prices are still up there but principally, I think it is an infrastructural deficit.
"By this, I mean what it takes to bring the produce from the farms to the farm gates and from the farm gates to the city centres and this may not improve until various road and rail projects are completed.
"The good news, however, is that from October this year, the General Electric, which has the concession for the 3,500 narrow gauge rail routes will commence work.
"The Lagos to Kano standard gauge rail project and the Lagos to Calabar rail lines which will crisscross all the South Eastern States are priority projects of the government.
"That will help in the transportation of goods and services including agricultural produce at a far cheaper fare and that will percolate to the common man," he said.
The minister said that the government would leave no stone unturned to ensure that the Lagos to Ibadan, Kano to Maiduguri and other critical roads across the country were completed.
Mohammed also explained that "there is so much demand for our grains and cereals from other parts of Africa.
"You cannot stop the farmers especially with the ECOWAS Protocols that allows for free movement of goods and services.
"There is also a lot of demand for our grains from other parts of the world and as a matter of fact, we got over N30 billion from agricultural export in the second quarter of this year.
"I believe that with the economy picking up and the various infrastructural development coming up, Nigeria will very soon start to feel some relief.
"Also the Presidential initiative to employ 10,000 people from each state in the agricultural sector will bring succour and a lot of relief," he said.
Speaking of his hopes and fears for the country, the minister said that, 57 years after independence, he was very confident and optimistic that Nigeria will be great.
"Living together for 57 years as an independent country with all the ups and downs and challenges and we are going stronger in all ramification.
"The present administration is getting its priorities right and focused on the economy, good governance, security and improving the quality of life of Nigerians," he said.
The minister reiterated the position of President Muhammadu Buhari that with Nigeria exiting recession, the administration would not rest on its oars until the impact is felt by all Nigerians.
He said it was on record that since January, the country had recorded monthly steady reduction in headline inflation.
"Capital inflow has improved from 902 million dollars in the first quarter to 1.792 billion dollars in the second quarter.
"We have been able to add additional 8 billion dollars to our foreign reserve which was 23.7 billion dollars last year, but now 33.5 billion dollars this year.
"Our Balance of Trade has increased, farmers today get fertiliser at N5,500 as opposed to N13,000 before and we were able to deliver the fertilisers to farmers before the planting season.
"These are incremental gains and if we remain focused on our reforms, all these will improve," he said.
For those criticising the president on his Independence Address to the nation, the minister said that Buhari addressed issues that were Germaine to national development.
He said Buhari's speech touched on national security, economy, corruption, unity and development as well as the achievements recorded by the administration despite constraints.
The minister said that, though the government had made its position clear on the agitation for restructuring, "the greatest threat we have today is not restructuring but it is about corruption".
"I make bold to say that corruption is the bane of the country and the biggest threat to our existence.
"Year in year out, huge sums of money are voted for and released for projects that will touch the lives of Nigerians but they are stolen and these projects are left abandoned.
"It is interesting that those people who are vociferous about restructuring are the same people that were in power for 16 years and they did not do anything about restructuring," he said.
The minister commended the ruling APC for creating the platform to get the aggregate of the views of Nigerians as to what they meant by restructuring.
Africa's Leading Investment Firm, Africent Group, Rebrands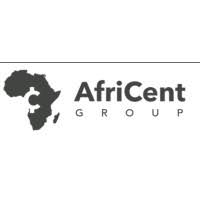 Africa's Leading Investment Firm, Africent Group, Rebrands
Africent Group, a holding company that invests and supervises its own businesses and established companies with business interests in oil, shipping, mining and minerals, agriculture, landholdings, and warehouses, has announced that it will be undergoing a rebranding initiative.
As a leading investment firm in Africa, Africent Group has grown and expanded its business interests over the years. The company believes that it is time to refresh its brand to better reflect its core values, mission, and diversified business portfolio.
As part of this rebranding initiative, Africent Group will update its company logo, website, and marketing materials to align with its core values and mission. The rebranding initiative will not change the company's commitment to excellence and providing exceptional service to its clients.
Africent Group is excited about this new chapter in its journey and believes that the rebranding initiative will position the company for continued growth and success in the future.
For more information on Africent Group and its diversified business portfolio, please visit their website at https://africentgroup.com/
GTCO Food & Drink Festival 2023… A Celebration Of Food!
GTCO Food & Drink Festival 2023… A Celebration Of Food!
The annual GTCO Food & Drink Festival is back again for its 6th Edition, and food lovers across Africa and the world are in for a feast like never before! The event is slated to hold from Saturday April 29th till Monday May 1st 2023, at GTCentre, Plot 1 Water Corporation Drive, Oniru, Victoria Island, Lagos, providing a 3-day weekend of food and endless celebration.
The GTCO Food & Drink Festival brings together the greatest minds on the global culinary stage, the most industrious Nigerian small food business owners, a world class, state-of-the-art children's play area, merging them all to give attendees the most memorable food and drink event.
Commenting on the 2023 GTCO Food and Drink Festival, the Group Chief Executive Officer of Guaranty Trust Holding Company Plc, Segun Agbaje, said; "Food and drink are intrinsically social things, and best enjoyed when shared. We understand the value of bringing together businesses and consumers who are passionate about food and have continued to inspire new ways to experience life through food and drink. The continuing success of our free-business platforms reflect our unchanging commitment to Promoting Enterprise and echoes our brand promise of creating Great Experiences."
Constantly innovating the space and on a quest to continue creating great experiences for all stakeholders, GTCO Food & Drink will be expanding its capacity by creating more opportunities for more businesses and increasing its highly coveted vendor stalls from 142 to 204, giving even more innovative and assiduous business owners the chance to not only showcase their businesses to the over 250,000 foodies in attendance, but also engage with their customer base and learn from a confluence of other great-minded food entrepreneurs. The event will also feature three premier DJs in Africa, setting the scene for a weekend of celebration, food, drink, and togetherness.
Guaranty Trust Holding Company Plc is a leading financial services company providing banking and non-banking services including payments, wealth management, and pension fund management, with a presence across eleven countries spanning West and East Africa as well as the United Kingdom. The Group operates a diversified, Proudly African franchise and is renowned for its innovative approach to customer service and stakeholder engagement which has endeared the brand to millions of people across Africa and beyond. Over the years, many customers have benefited from its unique loan products including the Food Industry Credit and Fashion Industry Credit designed specifically for businesses in the food and fashion industry.
It's time once again to come together and celebrate the great joys food has to offer! Attendance is FREE.
For more information on the event, please visit: https://foodanddrink.gtcoplc.com
Aliko Dangote Makes N460bn In A Day, Overtakes Four On Billionaires' List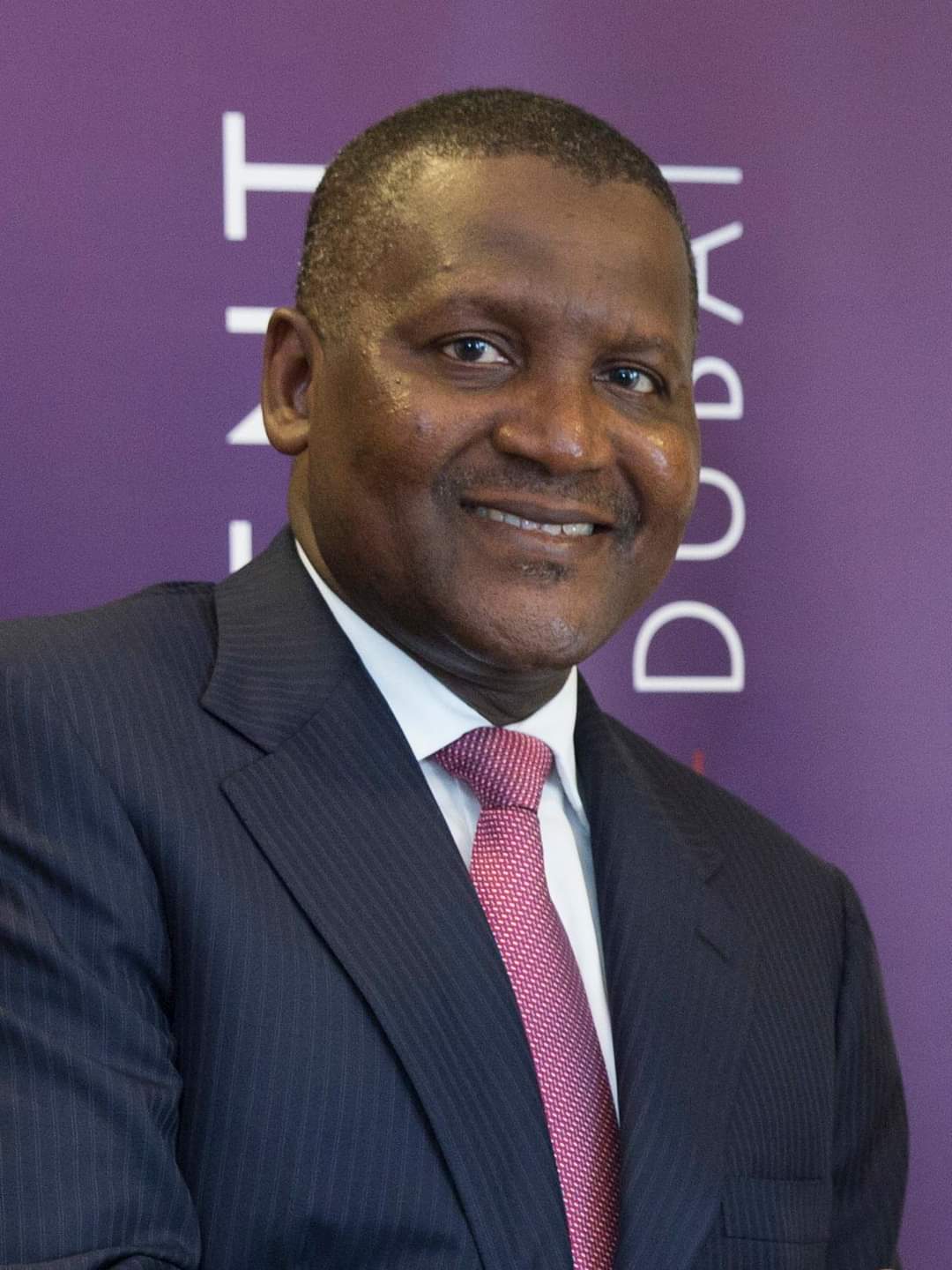 Aliko Dangote Makes N460bn In A Day, Overtakes Four On Billionaires' List
DANGOTE– Nigerian business tycoon, Aliko Dangote, overtook two Russians, one Chinese and an Indian on the billionaires' list on Monday, after making N460bn in a day.
The Chief Executive Officer of Dangote Group made the profit following increased demand for Dangote Cement, beating his fellow billionaires by earning about $100 million.
He maintains a majority share at his Cement company, following the company's announcement of a significant share buyback two weeks ago.
According to Bloomberg Billionaire Index, Dangote remains Africa's richest man, a feat he has maintained for 12 years in a row.