Resident Doctors donate free blood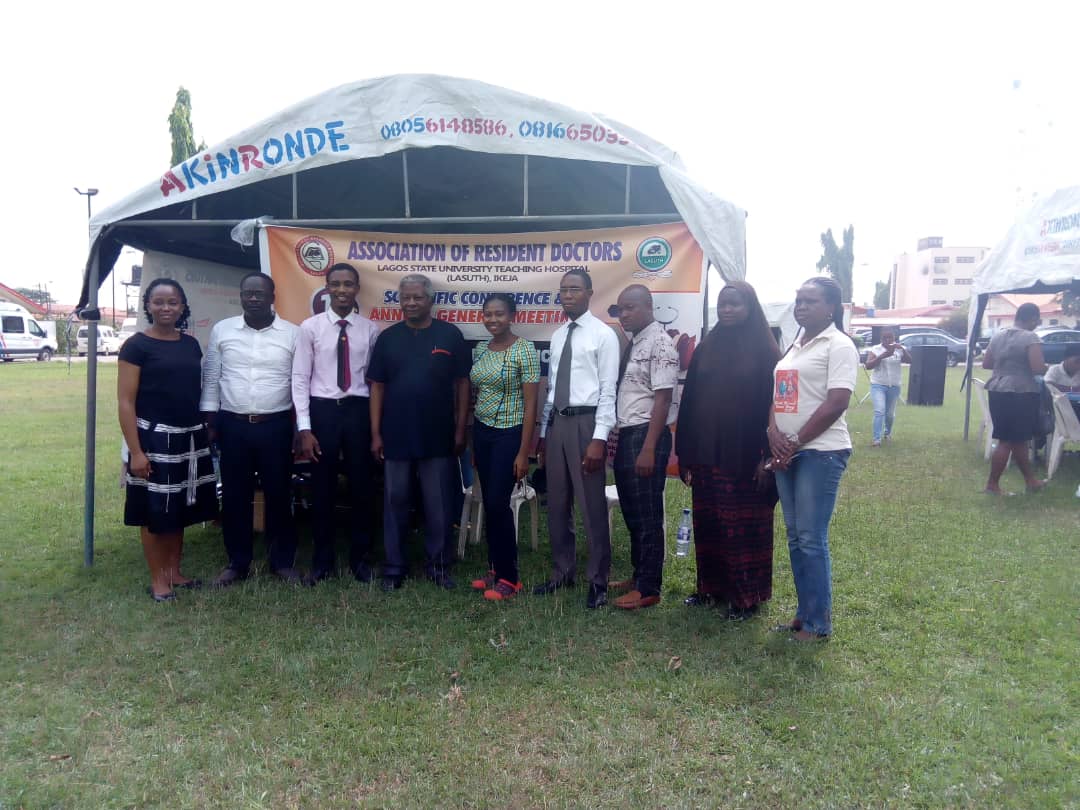 By Ifeoma Ikem
The Resident Doctors organised a special blood donation programme in its effort to boost the blood banks in the state hospitals .
The Programme was conducted at the Lagbaja field,department ofLagos State University Teaching Hospital (LASUTH), of Lagos State .
The donation of the blood which is done on voluntarily base is part of activities to mark the doctors week which be heralded with a scientific conference and annual general meeting.
Speaking with our correspondent the head of department (HOD) hematology Lagos State University Teaching Hospital LASUTH/LASUCOM,Dr Adedoyin Owolabi Dosunmu, said," the exercise organise by Association of Resident Doctors in Lagos State is aimed at mobilising blood donors to meet up with the demand of blood in the hospital as it is done in develop countries.
" the hospital need alot of blood to support its operations.
He added that ,"all blood donated will put on proper test and screening before it will be use.
He stated that," the resident doctors for their turn up to do the donation. He noted that health facilities are inadequate across the country.
Also Stated that,"Federal government can use the health insurance scheme to encourage people to donate blood annually in so doing there will be enough blood in the hospitals.
"we are ready to increase our blood transfusion ."He Concluded.
Also Speaking ,a representative of Lagos State blood transfusion service ,Tope Balogun , said," I commend the effort of the resident doctors for always supporting blood donation .
The doctors action is so wonderful.
The President of association resident doctors Lagos State Dr Balogun Fatai, who addressed the Newsmen said ,"the event is a regular programme organised annually and it is a week long event.
He added that ,"the association encourages regular screening,doctors and nurses were encouraged to participate in the exercise.
He said further, " I commended the efforts of the Lagos State command ,who are in charge of blood transfusion for their support.
He stated that,"the need for government to create enough awareness to encourage people to donate blood voluntarily with any fear because doing so will save lives and also help the donors as well ease the job of doctors.
So every party will benefit from it. He Concluded