Senate to invite Interior, Police Affairs Ministers over state of Police colleges
Senate to invite Interior, Police Affairs Ministers over state of Police colleges
The Senate on Tuesday resolved to invite the Ministers of Police Affairs, Muhammadu Maigari Dingyadi and Interior Minister, Rauf Aregbesola, over the deteriorating conditions of police colleges across the country.
The resolution was reached after the consideration of a motion on the floor during plenary that was sponsored by Senator Barinada Mpigi (PDP, Rivers South East) and nine others.
The Senate also urged the Inspector General of Police, Mohammed Adamu, to as a matter of urgent national security intervene in the deteriorating condition of the Police College in Tai Local Government Area of Rivers State.
It also urged the Police Service Commission to take adequate measures and inventory of police colleges in the nation to ensure that the standard meets acceptable global limits for efficient policing.
In his motion, Senator Mpigi while highlighting the role of the police in the provision of security, noted that the establishment of police colleges was for the purpose of training effective police officers for the prevention and detection of crimes.
He said, "The Police College, existing in Tai local government area of Rivers State, which serves for the training of police officers across the nation, has been virtually abandoned and at the brink of collapse. Poor staffing management and other facilities make the college unfit for habitation."
The lawmaker warned that the poor state had made the college to become a dilapidated facility that lowers the morale of trainees.
OGUN ELECTION; This is no coincidence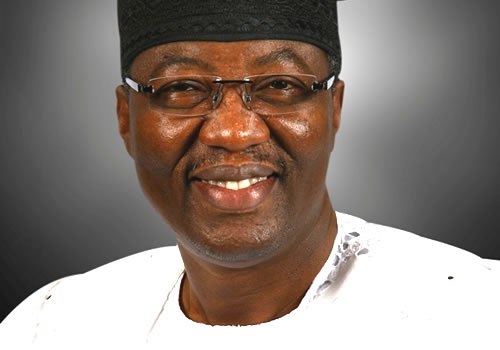 OGUN ELECTION; This is no coincidence
By Tunde Salako
Is this sheer coincidence? In 2019, Gbenga Daniel was the South-West coordinator of the PDP presidential campaign and was always with the then presidential flagbearer of the party, Alhaji Atiku Abubakar.
They moved around the country together in private jets. Many times, he talked to the media about the chances of Atiku in the presidential election. But when Atiku lost to President Muhammadu Buhari, Daniel made a 360-degree turn and started negotiating with APC.
He was negotiating with APC because he knew that he could not meet with Ibikunle Amosun who had just floated another party, the APM after his (Amosun's) crony lost out woefully at the APC gubernatorial primary in Ogun State, coupled with the fact that the then governor had declared him persona non grata for eight years.
He also suspected that the PDP would not be able to perform well at the gubernatorial election just ahead. Ladi Adebutu, who was defeated by Governor Dapo Abiodun in the March 18 election, was also the PDP gubernatorial candidate then.
As a political Maradona, he was able to read the script very well and of course Abiodun won the election, and Daniel got all the benefits attached to joining the winning side. For one thing, the embargo that Amosun had placed on his businesses were removed. Besides, Daniel was even to interface with APC chieftains to the level that he also aspired to become a senator.
Lekan Mustapha, the outgoing senator, is a two-term senator who ordinarily would have become a high ranking senator had he won a third term ticket. But he was prevailed upon with the intervention of some other aspirants and Daniel won the Ogun East senatorial primary.
But having won the primary, Daniel started another scheme. He began thinking of how to outsmart the man that gave him the platform to contest and bounce back into political reckoning. He started badmouthing the Governor all around. During the February 25 presidential and National Assembly elections that APC won by a landslide in Ogun State, the Governor and the APC leadership had supported Daniel with a lot of logistics. That was only natural.
However, shortly after he won the election, the 2019 Judas spirit in him struck and took control of his faculties. Daniel started hobnobbing with the same PDP he had rejected and betrayed then, with Ladi Adebutu and his father now becoming his closet political pals. His project was now to run the sitting Governor down and out of town. And he did his best to undermine the Governor, with his attack dogs in full battle mode. He ensured that during the gubernatorial poll, the Governor lost out in his areas of influence.
It has become quite apparent now that Daniel is a serial betrayer and cannot be trusted. What is important to him is his bread basket and nothing else. There is nobody he cannot betray. If he can betray PDP in 2019 and APC in 2023, what type of character is he portraying in the public space? When you look at the way he was so close to Atiku, it would have been hard to suspect then that he would dump him (Atiku) so spectacularly. But he did.
Then when you look at the way he was also close to Dapo Abiodun and President-elect Bola Tinubu, taking centre stage as the latter came to campaign in Ogun State during the APC presidential primaries and during the presidential campaigns proper, it would also have been difficult to suspect that he would play the Judas card so soon. But that was what he did. He, Abiodun and Tinubu rode in the same bus on the campaigns, yet the bile inside him was huge.
For Daniel, what is permanent is his interest, pure and simple. So, this is not a matter of coincidence; it's a matter of character. No wonder the Yoruba say that character is a smoke; it can't be hidden. Governor Abiodun must take comfort in the words of our elders: Whoever is betrayed by friends should take it in his stride. After all, blood relations also betray.
Salako, a social commentator, wrote from Imeko, Ogun State.
APC leadership Frowns At Illegal Suspension OF Onochie,Ojoughoh in Delta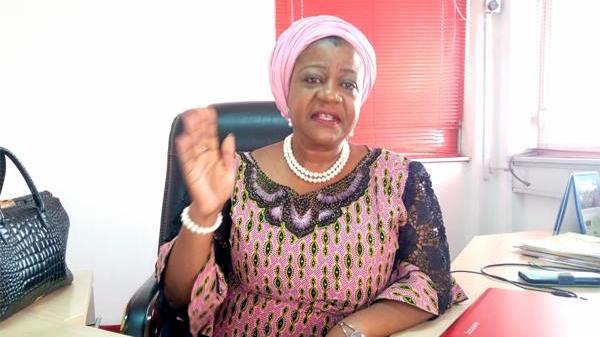 APC leadership Frowns At Illegal Suspension OF Onochie,Ojoughoh in Delta
The National leadership of the All Progressive Congress (APC) has frowned strongly on the illegal and induced wave of suspension going on in the Delta state chapter of the party.
This is coming in the wake of the suspension of Dr Cairo Ojoughoh and Ms Laureatte Onochie, the Chairman of the NDDC. According to a senior member of the NWC of the party, who spoke on a condition of anonymity the national leadership has sent a strong warning to the leadership of the party in the state to desist from this avoidable distraction; and that they should have appraised the situation objectively and begin to work towards future elections knowing fully well that the party's performance in the State have been of concern.
This is a time that all hands should be on deck towards moving the party forward. He expressed surprise at the suspension of Ms. Onochie, a Deputy Director in the Women Presidential Campaign Council and a close associate of the incoming First Lady, Senator Oluremi Tinubu, who contributee immensely both financially and morally towards the success of the just concluded/successful election.
The Delta Chapter of the APC is advised to take a cue from the President-elect, His Excellency, Senator Bola Ahmed Tinubu who publicly shwocased his democratic credential when he lost the Presidential election in Lagos believed to be his stronghold. He accepted the results of the election and described it as democracy at work. It is clear that the APC in Lagos did not allow that loss.to distract them as it later manifested in the victory in the Governorship and State House of Assembly eelctions barely two weeks later.
THE KADUNA NZEOGWU AGENDA BY FFK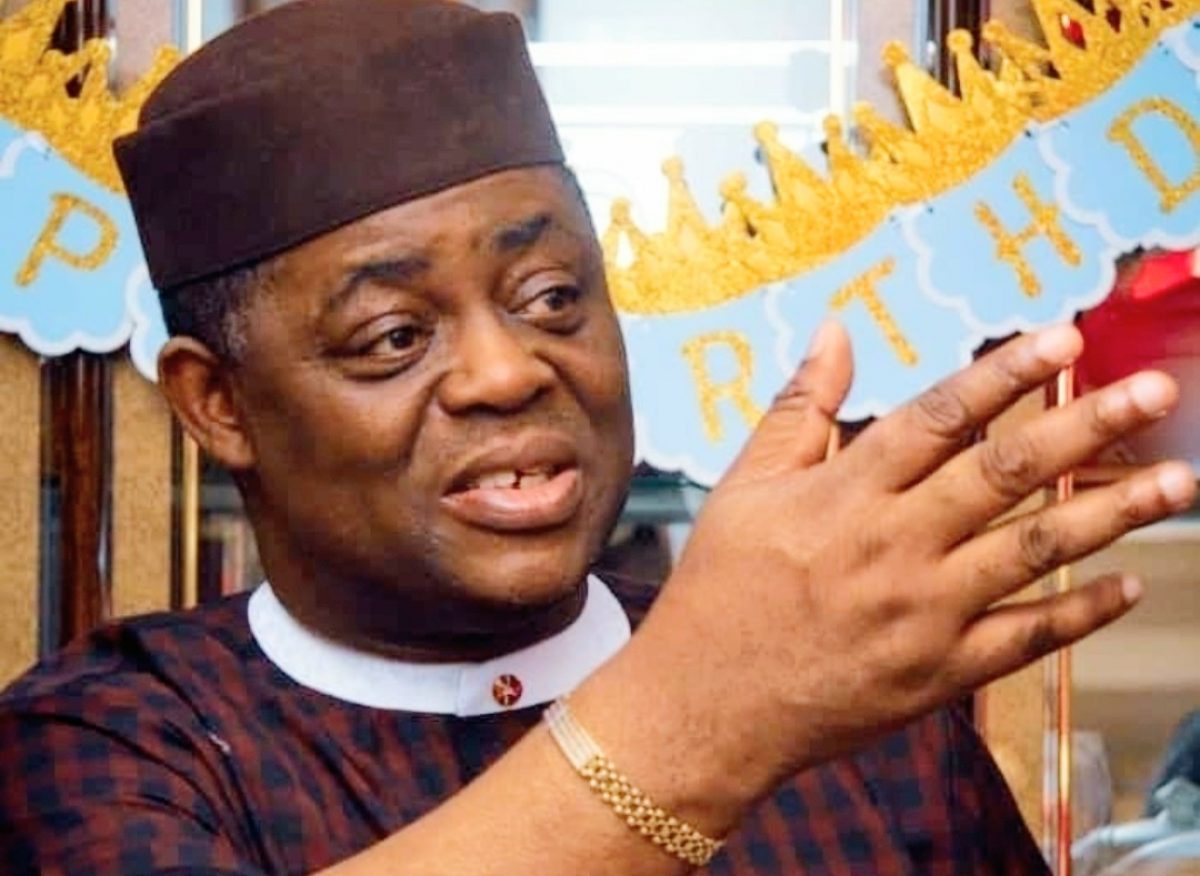 THE KADUNA NZEOGWU AGENDA BY FFK
Amongst the most dangerous people in Nigerian politics today are Peter Obi and Dati Baba Ahmed with their army of ignorant, fascist, violent, uncouth, frustrated, garrolous, racist, bigoted, misguided, radical, brash and rebellious supporters.
I heard Dati the Daft warning our President and CJN not to allow our President-elect to be sworn in or else lives would be endangered and the military would intervene.
He said this on Channels Television. His exact words were "if Tinubu is sworn in it is as good as inviting the military to take power".
He also said that he would under no circumstances accept Tinubu as President, that he had no faith in the courts or the election tribunals, that the President was incompetent, that the INEC Chairman had conducted a fraudulent, sham election and was arrogant and that the President-elect was a Pablo Escobar and Mayer Lansky-like drug baron all rolled into one and the father of organised crime in Nigeria.
Even when the interviewer Seun Okunbaloye, as professional as ever, cautioned and warned him that his words and sentiments were unacceptable and that they breached the NBC regulations and the law he flared his Mauritanian nostrils, rolled his eyes, raised his voice and insisted on continuing, boasting that he feared no-one and that he had no apology for his intentions, assertions and views.
Instead of desisting from his attempt to incite Nigerians against constituted authority, democracy, the courts, the CJN, the Federal Government, the President, the INEC Chairman and the President-elect, he knuckled down and repeated his incendiary and dangerous words.
All this and he is still walking around freely. I wonder whether he is above the law?
If yours truly or anyone else from the BATIST camp had said those words and such things on national television all hell would have broken loose and we would have been invited by the security agencies by now.
We would also have been attacked and subjected to an insulting barrage of condescending, unsolicited, ill-informed, malicious and unwelcome advice by one or two foreign diplomats who had clearly forgotten their place.
What Obi, Dati and their wild, uncouth and unruly supporters represent and seek to implement is nothing less than a dangerous and fascistic 'Kaduna Nzeogwu agenda' with all it's attendant consequences and they must be exposed, renounced, rejected and resisted by all lawful and constitutional means.
Nigeria is a multi-ethnic, multi-religious, multi-cultural nation nation whose strength, beauty and power lies in its unity, plurality and diversity.
We must not let anyone destroy or divide us.
We do not want or need a tribal President who seeks to subjugate and enslave all those that do not share his ethnic heritage or religious faith.
Worse still we do not want a Vice President with a foreign heritage who really has nothing to loose if Nigeria is burnt to the ground and who can always run back to his fathers country.
These fascists came third in a free and fair election, even trailing Atiku Ibn Dubai and his People's Destruction Party, yet they still claim to have won and have threatened to turn our nation upside down if they do not have their way.
It is within their ranks more than any other that the call for an ING and a truncation of the democratic process is loudest.
They say it and pronounce it on the social and traditional media every day and neither Peter nor Dati cautions them or even attempts to reign them in.
They and their foreign friends who are encouraging them from behind the scenes and whose diplomats insist on involving themselves in our politics and internal affairs are hell bent on having their way, subverting the will of our people, destabilising our country and robbing the President-elect of his mandate.
Their thinking, like a jilted and bitter bride that has been abandoned at the alter by her groom, is that "if I can't have it then no-one else will have it".
They want to throw the baby out with the bath water.
They want to thwart the will of the Nigerian people and rob us of what is lawfully and legitimately ours.
Whilst we seek unity, love, peaceful co-existence and mutual respect they want division, war, panic, fear, chaos, subversion and destabilisation and they indulge in the most despicable and foul degree of denigration, subterfuge and malevolence against the Nigerian people and state that we have ever witnessed in our entire history.
They are furious and bitter with the outcome of the election and they just cannot live with it.
They do not have the stomach, the courage, the honor, the grace, the pedigree or the fortitude to accept defeat.
Simply put they want to wipe out the entire system and existing status quo, impose their will, destroy everything that is wholesome and good in our nation, re-write our history, re-define our heritage, destroy our culture, desecrate our values, use religion and ethnicity to achieve power and forge Nigeria in their own angry, bellicose, frustrated and jaundiced image.
We must resist them with every fibre of our being and defend our hard-earned democracy, our civil liberties, our human rights, our civic institutions, our way of life, our religious and ethnic diversity and heritage and the peace of our land otherwise, as a nation, we will be lost forever.
Nigeria must never fall into the hands of those who seek to destroy her from within and ultimately seek to dismember and divide her.
Nigeria must be at peace.
Nigeria must flourish and excel.
Nigeria must stand tall, strong and firm and reaffirm it's enviable position as the giant, strength and pride of Africa and one nation under God.
(FFK)