SIEGE ON YORUBA:DONT INSULT OUR PEOPLE

Afenifere welcomes the decision of South West Governors to do something over the siege on Yorubaland by Fulani herdsmen /militia.The situation has degenerated to the point that our people are now afraid to travel on most of the roads in the zone as their safety cannot be guaranteed.But our enthusiasm was dampened by the insensitive,insulting and deeply annoying statement put out by the DAWN commission the Governors charged with the assignment. It is with pain in our hearts that we quote from the embarrassing publication.   
"2. DAWN Commission appeals to the general public that contrary to the alarmist, exaggerated and sometimes misrepresentation of facts by mischievous elements on social media and other fora, Western Nigeria largely remains peaceful, safe, welcoming and harmonious to all law abiding people and NOT IN A STATE OF CRISIS"
"5. DAWN Commission also calls on all those with influence, including political, religious and traditional leaders, to exercise and encourage restraint and to refrain from incitement to hostility or violence, even in moments of outrage. An escalation of inflammatory rhetoric by influential persons or groups at a moment like this has the potential to aggravate the growing unease and could ultimately serve the interests of those averse to peace in the Region."
"6. DAWN Commission calls on all influential leaders to exercise restraint in spreading unfounded and unsubstantiated messages and incitements and counter such with messages of tolerance, respect and peace. We urge the general public on all forms of social/traditional media to act responsibly and refrain from using or condoning any language that may escalate tensions and to constructively scrutinize and be keenly aware of numerous mischievous narratives and postings on social/traditional media platforms."
It would be sad if the quoted words from DAWN represent the views of our Governors in the midst of the monumental tragedy that has befallen our people in the hands of invading marauders .The Yoruba lady raped for 6 days by Fulani herdsmen in the presence of her 9- year old daughter and husband will curse the authors  of this .The Professor at Ife who narrated his ordeal in the hands of Fulani kidnappers would regret sharing the same nationality with those issuing this kind of statement.Of course the several people that have been killed on our land should be weeping in their graves now .Our people would not mind if they are reading this from Miyetti Allah in this grievous moment but coming from their own is insult upon injury .The Yoruba have a saying that "Orisa bo le gbemi,semi bi  o se ba mi."(The deity that cannot improve my condition should not worsen my plight).This is our admonition at this time to officialdom in Yorubaland. If we are are not ready to solve the problem confronting our people,let us not insult them , mock their fate or trivialize what they are going through  .We encourage our people not to be despondent at this moment. Nothing good or bad lasts forever .This too shall come to pass!
Yinka Odumakin National Publicity Secretary Afenifere.
Adebutu pollutes Ogun political space with large scale electoral fraud, must be prosecuted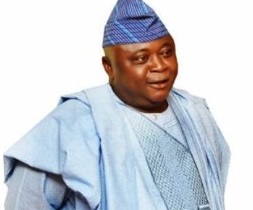 Adebutu pollutes Ogun political space with large scale electoral fraud, must be prosecuted
The large scale of electoral fraud perpetrated by the gubernatorial candidate of the People's Democratic Party, PDP, in the just concluded governorship election in Ogun State, Mr Oladipupo Adebutu, was scary and unthinkable.
This large scale electoral malpractice beats the imagination of many residents of the State, who continued to wonder the state of mind of the self-acclaimed farmer.
The monumental fraud committed by Oladipupo Adebutu and his cohorts in PDP was in two folds, while he led the gang that compromised the electoral process in fragrant disobedience to the electoral law, Adebutu also scammed many electorate.
Many unsuspecting and gullible electorate, who ignorantly fell for his gimmicks of vote buying have been crying around the town on how the credit cards used by Adebutu to buy votes eventually turned out to be mere fraud.
Thousands of the victims on social media narrated their ordeals, as the initial promise of Adebutu and his gang that the credit cards carry a monetary value of ten thousand naira became farce.
While some were lucky to get N1,500 on the cards many could not get a dime, forcing them to start calling out the PDP candidate on different social media platforms.
Point-blankly, Adebutu and his party, the PDP, has brought unimaginable disgrace to Ogun State and as well polluted the democratic environment in the most shameless manner.
Such a character must not be allowed to participate in an electoral process again. Also, his case should be used as a deterrent to others like him who are hell bent to get to the corridor of power through the backdoor, after realizing they are not popular among the people and their attendant paucity of intellectual capacity.
It is obvious that somebody with this degree of electoral fraud on his neck lacks the moral standing to discredit any democratic process, to that end, Adebutu and his gang should immediately apologize to the people of Ogun State with that charade called protest they embarked upon on Tuesday.
They must quickly stop their cheap blackmail against INEC with the satanic notion of compelling the commission into submission, such campaign of calumny will never work.
Samson Odubiyi writes from Abeokuta.
Lagos Assembly seat: Industrialist celebrates Orekoya over re-election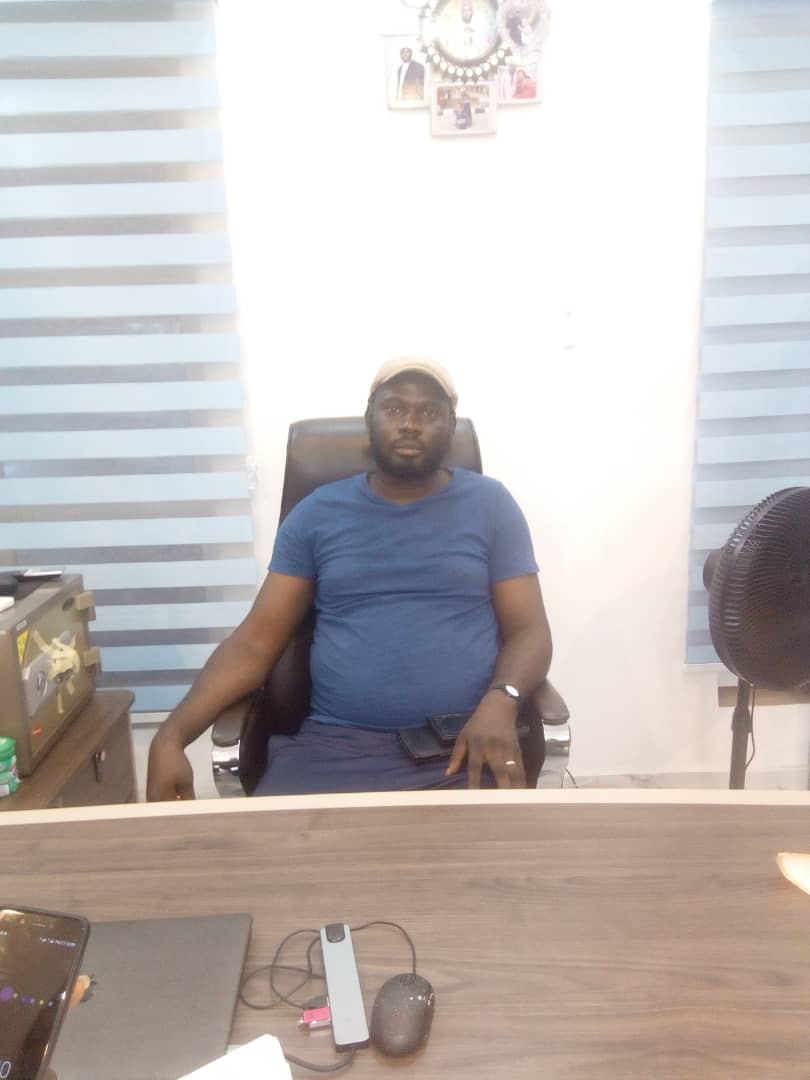 Lagos Assembly seat: Industrialist celebrates Orekoya over re-election
By Ifeoma Ikem
An industrialist and business mogul, Mustapha Yusuf, has congratulated Hon. Abiodun Orekoya, candidate of the All Progressives Congress for winning the Lagos State Assembly Constituency 1 seat in Somolu, on Saturday.
Orekoya notched 14,256 votes to emerge winner in the elections, the Independent National Electoral Commission declared.
Yusuf, who is the Managing Director of BAMAS Service Nigeria Limited in Shomolu/Bariga, also commended the politician on his re-election, saying it was well deserved.
According to him, the victory at the poll is a testimony to Orekoya's giant strides in developing Shomolu/Bariga, especially in the area of security which he cited as having been a major concern within the constituency and its environs.
"Since he took charge over the Community Development Area (Shomolu/Bariga CDA), its security problems have become a thing of the past. Through innovative and aggressive strategies, any issue or potential threat that would disrupt the peace within the community is nipped in the bud," he said.
According to Yusuf, the formation of the CDA excos and synergy with the police were responsible, helping to secure more lives and properties in the area.
In her remarks, Vice-chairman of Boshua community ward c, CDC Shomolu, High Chief Modupe Oluwole, praised residents for turning out en masse to vote Orekoya, citing his many good works.
While enjoining other politicians to take a cue from Orekoya, Dr Oluwole said: "We have gained many things from him, he created enabling enivornment for all; nobody is left out."
She also expressed the hope for restoration of "peace and unity in Nigeria," saying "we are one, whether Yoruba, Igbo, Hausa in Nigeria."
Ogun 2023 and huge applause for progressive stakeholders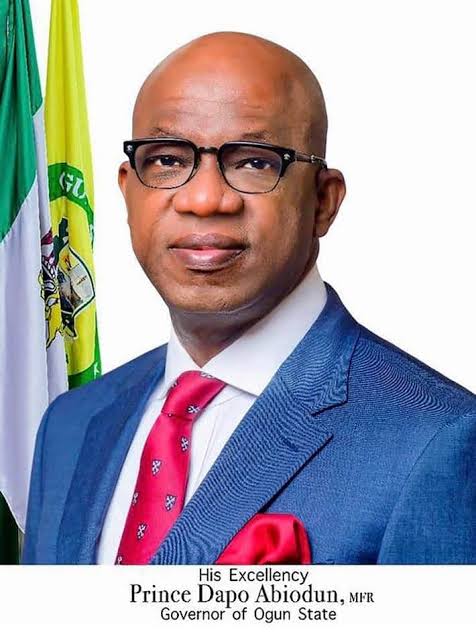 Ogun 2023 and huge applause for progressive stakeholders
While the victory of Governor Dapo Abiodun of Ogun did not come as a surprise to many discerning residents of the State, considering the level of maturity and political sagacity the Governor has brought to bear in governance since inception of his administration in 2018.
Despite the conspiratorial disposition and seeming gang-up by some selfish politicians in the State, who are obviously jealous of the sterling performance of Prince Dapo Abiodun and his rising popularity among the electorate, the truth eventually prevailed and the rest became story.
Meanwhile, we must greatly appreciate individuals who stood for the truth in the face of satanic lies and wicked propaganda by Governor Abiodun's antagonists.
The unquantifiable contributions of the respected former Governor of the State, Aremo Olusegun Osoba and Senator Solomon Adeola Yayi can never be over-emphasized as well as various critical political leaders and groups.
It is of great importance to salute the courage and resolute of Students' bodies, market women, artisans and peasants across the nooks and crannies of the State.
All in all, we celebrate the quintessential leader of our time, Prince Dapo Abiodun, may God give you the requisite capacity to sustain this developmental drive in the Gateway State.