TRADERS APPLAUD OGUN GOVT OVER FOREST OPENING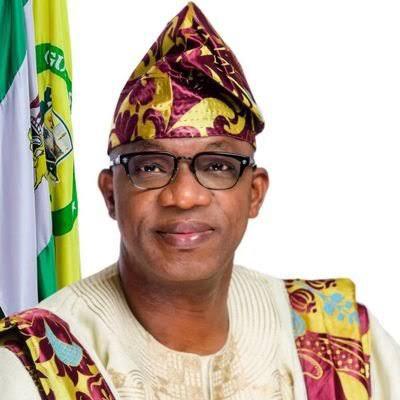 Traders under the aegis of Ifesowapo Traders Association from Area J4 in the Ijebu East Local Government Area of the State, have express their appreciation to the Ogun State Government for soft-pedalling the ban on illegal forest activities in the state.
          
This is sequel to the decision of government to allow them move their agricultural produce from the forest reserves in spite of the suspension order on forest activities in the state.
          
Receiving the women group, the wife of the Ogun State Governor, in company with the Secretary to the State Government, Mr. Tokunbo Talabi and the Secretary of the All Progressives Congress (APC) in Ogun State, Engr. Ayo Olubori, Mrs .Bamidele Abiodun eulogised women for their roles both at the home front and the nation as a whole, adding that women were endowed by God to add value to life and therefore should  be treated with the utmost care, love and respect to attain their inherent potentials on earth.
          
Mrs. Abiodun applauded the women group for the show of appreciation to government for the partial opening the AreaJ4 Forest Reserves due to the unacceptable mode of forest operation and management in the reserves, calling on the women to support government towards contributing their quota towards forest preservation.
 
"Women are very important stakeholders of government and should be protected, nurtured and make productive for everyone's better living. Their roles are so much huge that requires urgent attention by all.
 
Earlier, Secretary to the State Government ,Mr .Tokunbo Talabi, noted that efforts were on to establish a Forest Vanguard to complement the drive of government towards forest regeneration and preservation for increased revenue ,appealing to the women groups to support government achieve good governance across board. 
 
Mr Talabi added that the assessment of all deplorable roads within the Local Government Area, particularly the forest reserves had been done, assuring that the roads would be rehabilitated to aid business and other social-economic activities in the area.
 
"I want to thank you all for the show of appreciation. I use this medium to call on the women to support government in its determination to monitor activities and developments in our forest reserves", he stated.
 
Responding, leader of the group, Chief (Mrs.) Beatrice Yemitan, said the visit was to show appreciation to government for soft-pedalling on the suspension order which enabled the traders to continue plying their trade unhindered, appealing to government to urgently come to their aid on the poor state of the roads in the forest reserves.
 
She thereafter reassured government of their unalloyed support towards the success of the administration, appealing for the extension of all government's intervention programmes to traders in the zone.