UBA Rewards Loyalty as Customers win N16.6m in Super Savers Promo
UBA Rewards Loyalty as Customers win N16.6m in Super Savers Promo
Africa's Global Bank, the United Bank for Africa (UBA) Plc, has rewarded its loyal customers in the just concluded UBA Super Savers draw, giving out a total of N16.6m in cash prizes.
The computerised draw held at the Tony Elumelu Amphitheatre at the UBA Head Office on Friday, was witnessed by members of the press as well as representatives of the National Lottery Regulatory Commission (NLRC) and the Consumer Protection Council (CPC).
A breakdown of the prizes comprised 12 new millionaires who won a total of N13.2million; 1 person got N500,000; 20 Bumper Account holders smiled home with N100,000 each totalling N2million; 10 Savings Account customers were lucky to win N1million totalling N10million; and 5 NextGen customers will get N15,000 per person every month for a year, totalling N900,000.
For the Bumper account draw, Elisha Zari Yusuf, a UBA Bumper account holder, emerged winner of the N2m prize; Naomi Ogoma Aba, another loyal customer of the bank won N1.2m; while Veronica Misimawu Logbo, was rewarded with N500,000 at the draws.
The 20 winners of N100,000 each were: Oluchukwu Philomena Aliuna; Olewu Stella Chinyere; Sola Friday Bamidele; Sarafadeen Emitomo Sunkanmi; Jamila Usman; Rabiu Ibrahim Mahammed; Fine Ughelli; Anietie Sunday Akaninyi; Gloria Folake Oteji; Rabiu Ahmed Imam; Prestige Chukwuemeka Chima; Ifeanyi Okechukwu; Titilayo Mufutiat Leyeni; Aminat Abisola Adenusi; Nasir Umar Ismail; Musa Salisu; Chibueze  Emeka; Ali  Isla; Onireti Babatunde Charles and Ayoola Daniel Oyemomilara.
In the case of the UBA Savings account holders, the following customers got lucky and were thankful to the bank for what some of them described as 'a life changing opportunity'. They are: Thecular Uchechi Ibekwere; Gabriel  Okeke; Yemi C Adeniran; Adeniran Rauf Akinade; Samuel Mercy Kumpes; Isah Shuaibu; Adewale M Olayiwola; Kingsley C Nnaka; Anene Dubem and Ugbede Z Muhammed, with each of them winning N1million
In addition, each of the following five NextGen account holders; Ramotu Momodu; Oluwatomiwa Abigeal Ogunsanu; Iliyasu Abdullahi Abdullahi Ibrahim; Emediong Ime Asuquo and Esther Benjamin were winners of N15,000  monthly stipend  for a period of 12 months
When contacted over the phone, one of the winners, Emediong Asuquo, expressed gratitude to the bank for the prize, adding that she was very excited, "I am very happy, thank you UBA for this amazing gift. This is very thoughtful coming from the bank at this time, and would go a long way in impacting my life positively. I can only pray that the bank continues to soar," she said.
UBA's Head, Personal Banking, Ogechi Altraide, who congratulated all the winners after the draw, said the bank is all about putting smiles on the faces of its customers, while encouraging them to cultivate the culture of savings.
She said; "At UBA, we are all about encouraging our customers to imbibe the savings culture, to be able to achieve their dreams, while putting away something for the future. This time around, we have given away huge prizes as can be seen today; with the aim of appreciating our customers who believe in us and have trusted the bank with their funds."
Altraide encouraged customers who did not win this time to get set for the next draws which will be announced shortly. "If you didn't win today, there are more opportunities for winning; as UBA has monthly; quarterly and even targetted draws; and so, I advise new customers to quickly key in by dialling *919*20 to be qualified to participate," she stated.
United Bank for Africa Plc is a leading Pan-African financial institution, offering banking services to more than twenty-five (25) million customers, across 1,000 business offices and customer touch points in 20 African countries. With presence in New York, London and Paris, UBA is connecting people and businesses across Africa through retail, commercial and corporate banking, innovative cross-border payments and remittances, trade finance and ancillary banking services.
Aliko Dangote Makes N460bn In A Day, Overtakes Four On Billionaires' List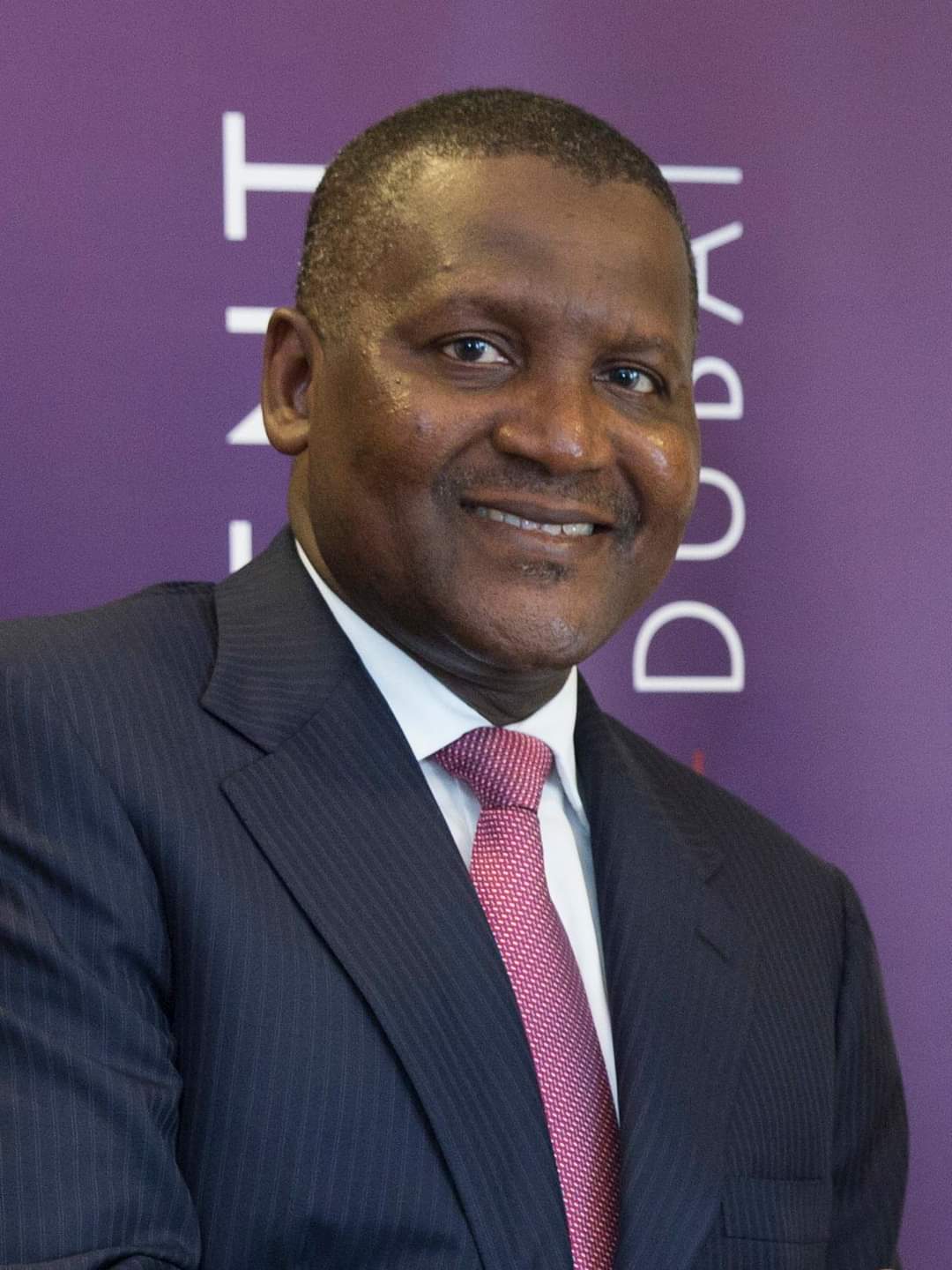 Aliko Dangote Makes N460bn In A Day, Overtakes Four On Billionaires' List
DANGOTE– Nigerian business tycoon, Aliko Dangote, overtook two Russians, one Chinese and an Indian on the billionaires' list on Monday, after making N460bn in a day.
The Chief Executive Officer of Dangote Group made the profit following increased demand for Dangote Cement, beating his fellow billionaires by earning about $100 million.
He maintains a majority share at his Cement company, following the company's announcement of a significant share buyback two weeks ago.
According to Bloomberg Billionaire Index, Dangote remains Africa's richest man, a feat he has maintained for 12 years in a row.
Sterling Bank Shines Spotlight on Creative Industries Potential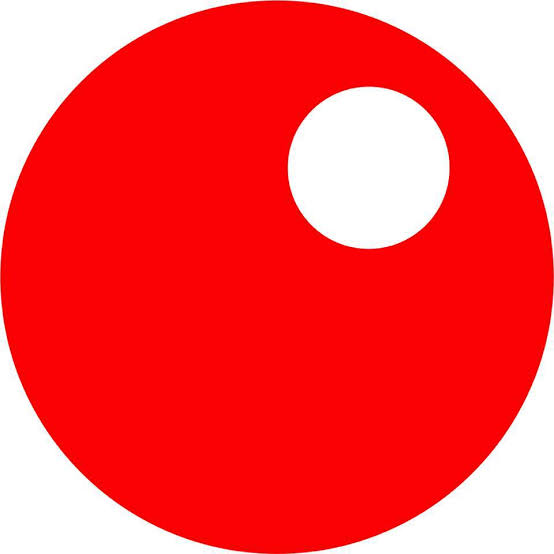 Sterling Bank Shines Spotlight on Creative Industries Potential
"Nigeria's leading financial institution, Sterling Bank Plc, has reiterated its determination to empower and energise the creative industry because of its strategic importance to the economic growth of Nigeria."
Head of Media and Entertainment Financing at Sterling Bank, Mr. Olanrewaju Olalusi, disclosed the above at the weekend in Lagos while addressing participants at a seminar organised by the Legends of Nollywood with the theme: "Empowering the Nigerian Film Industry – Actualizing Your Resources."
He said the bank had begun exploring financing of the creative industries in addition to its HEART sectors programme because of its importance to the national economy.
Sterling Bank has become renowned for its strategic focus and investments in the Health, Education, Agriculture, Renewable Energy and Transportation sectors of the Nigerian economy. These sectors have been affectionately dubbed the HEART of Sterling, and our HEART has contributed immensely to the growth of the bank, the sectors and the Nigerian economy.
Olalusi said it is important for artists to leverage funding from financial institutions to scale the level of their operations, remarking that the bank has set up a desk for the purpose of financing practitioners in the creative industry, information technology (IT) and animation, among others.
"We are open to having conversations with partners in the creative industry on the way forward." He said.
He said that the industry was bustling with amazing talent and potential. But he highlighted a key challenge confronting the industry; a lack of viable business plans on the commercial perspective of creativity to show investors.
He continued by saying that there is a growing need for artists to separate their businesses from themselves and focus on improving their access to infrastructure and a ready market for their creative expressions.
Through collaborations with dedicated partners like Sterling, creatives can better their lot, both creatively and commercially, by leveraging financial advisory services, commercial loans, and other specially designed products to further capacity building and move the industry forward.
In a keynote address by Lagos State Commissioner of Planning and Budget, Mr. Samuel Egube, urged operators in the creative industry to think more deeply about how to seize available opportunities in the industry. He noted that if the industry must grow, then it should be able to attract financial resources from investors, adding that government alone cannot drive the growth in the industry.
He said the business plan should present a strong case to encourage investors to invest. He disclosed that the Lagos State Government has plans to build a media city in the Lekki axis for practitioners in the creative industry to leverage on under its 30-year development plan.
Also speaking, the President of the Association of Movie Producers, Mr. Paul Obazele encouraged his colleagues to lift the industry to a show business level by leveraging financial institutions to scale their operations instead of relying on grants alone.
Revealed Why Banks Are Having Technical Glitches With Online Banking
Revealed Why Banks Are Having Technical Glitches With Online Banking
BANKS-The cashless banking initiative of the Central Bank of Nigeria (CBN) is being hindered as the Nigerian banks continue to experience the technology skills gap due to a brain drain that is consuming experienced tech personnel in the sector, LEADERSHIP can exclusively reveal.
Findings showed that the IT department of most of the banks is now manned by inexperienced hands who cannot cope with the traffic on internet banking platforms. According to sources, although, the hike in brain drain in the banking sector started after the COVID-19 pandemic, precisely, 2021, the banks were managing the situation, until the Naira redesign policy of the apex bank kicked off early this year, hence, spiking the rate of usage of electronic and mobile banking platforms for banking transactions, a development the current personnel manning the IT backend of most banks are struggling to cope with.
The CBN had, in October 2022, announced its intention to redesign the nation's currency, as effort to check terrorism financing, counterfeiting and imbalances in the fiscal space, to enable the apex bank take control of the currency in circulation and to move the country into a full-fledged cashless economy, initially, by January 31st, 2023.
Since the beginning of this year, when the policy was fully implemented, Nigerians have cried out over the fact that they could barely laid hands on the new naira notes, which is the only legal currency now accepted in the economy, due to insufficient cash in circulation.
This, in turn, has forced Nigerians to turn to internet banking system for their transaction. This could have been the means to moving the economy to a cashless economy, stakeholders have said, even as they lamented the poor network, infrastructure deficit and inexperienced tech, that have marred the policy in recent time.
The CEO, Precise Financial System, Mr Yemi Okeremi told LEADERSHIP, that the banking technology in Nigeria is fairly sophisticated, with respect to the country's level of development.
Okeremi added that the naira redesign, leading to little cash in circulation and a surge in the use of the internet banking system, has caused more harm than good, as the fragile infrastructure put in place by the banks have further depleted as a result of traffic.
He said, "For me, we are not ready for the cashless policy. Before this time, we had enjoyed fairly good internet and mobile banking and that is because the banks had scaled up based on what was on the ground. They know the number of Nigerians who have signed up for their internet banking services and they also have idea of the Nigerians that are banked and have put infrastructure in place to service them.
"All of a sudden, the CBN then came up with the idea that all Nigerians must go cashless. This is like double of the figures that were using their internet services. There are many Nigerians who have accounts with banks, but not using their internet banking services. These set of people were forced to start using internet banking overnight, which has slowed down servers, thereby delaying transactions or even declining them.''
He also said that many tech experts have left the country for greener pastures, leaving the less experienced personnel to manage the infrastructure in the bank. He said, ''Most of these fresh graduates do not know the nitty-gritty on how to manage some of the software and hard ware used in the banking sector. Also, poor internet connectivity has marred the seamless transition to cashless, in the sense that, for cashless policy to work, people must transact and receive alert immediately.
"In essence, infrastructure deficit, brain drain, and social problem, whereby every Nigerians now want to use internet banking at the same time are the reasons why Nigerians are having issue with internet banking.''
He however urged CBN to reconsider its decision. "We know cashless process is great for any economy to grow, however, CBN would have been gradual in the process of turning the Nigerian economy into cashless economy. The banking sector is doing the best they can do, because nobody envisaged the traffic of internet banking. I must commend them, however, I would appeal to them to scale up, to meet this present challenge.
"On broadband connectivity, the telecoms sector is doing its best, in that the industry is planning to scale up broadband connectivity level to like 70 per cent by 2024. If that happened, people will be able to receive alert of transaction on time," he stated.
In the same vein, the head, of operations, Association of Licensed Telecommunications Operators of Nigeria (ALTON), Gbolahan Awonuga, has urged the banking sector to upgrade their capacity. Awonuga said, "What the government is doing now is that they want a total cashless environment. We are taking about digital economy, but there must be some level of preparation. The bank should be able to accommodate the traffic flow of their customers.
"If everybody should go into cashless, the internet platforms of the banks should be able to manage the traffic. The reason we are experiencing delays in transactions or declined transactions is that there are lot of traffic at the backend. People want to do internet banking at the same time, however, because of the capacity, they cannot enter at the same time."
He advocated for more partnership with fintech companies. Awonuga disclosed that there are some few fintech companies who are working with banks to ensure seamless online internet banking, while calling for more to join as an effort to salvage the current situation.
Speaking with LEADERSHIP, the president of the Chartered Institute of Bankers of Nigeria (CIBN), Ken Opara, noted that the industry is currently suffering from talent drain. He said, "There is a whole lot of resignations and people leaving the industry particularly the younger ones. The figure is quite high. You train and then immediately you train them, they leave
the country and then you start all over again. It is a real challenge. The banking industry is losing a lot of younger ones. It is affecting the pull of manpower particularly the younger ones.
"They are moving in large numbers outside the country. We are experiencing a pull of people out of the industry to outside the country and these are the younger ones that we are supposed to hand over to after a period. So, succession planning is hindered, productivity is lowered because these guys are the next generation of people. That is also slowing
down activity."
Also, Head, Financial Institutions Ratings at Agusto & Co, Ayokunle Olubunmi, affirmed that the mass exodus is impacting the succession plan in the banking industry.
He said, "Some banks are already having issues with their succession plans, so they are ensuring that, for each role, they have two to three people that understand it. So, if someone leaves, there is another to take over. It is not only the banking industry that is challenged, it all of the sectors of the economy from manufacturing to insurance and banking industry. The challenge is such that it is not even the lower cadre that is moving out, it is middle management and even in some cases upper management. A lot of companies are losing their best hands and even their technical hands.
"Zeroing it down into the banking industry, one area that is actually affected the most is the tech guys. Remember that a lot of banks are actually moving into digitization. So, people are losing their tech guys. Unfortunately, it is not a skill that is readily available like that. The talent pool is not that vast. The tech guys are moving to Canada and Europe. So, that has significantly affected them. It is such that in some banks, departments have lost a lot of their staff. All banks are affected and that is why you see all of them recruiting. This is how bad it is. For the banks, they actually have to manage it, because unfortunately as a bank, changing the trend is outside their purview. For banks, it is now about how you can actually adapt."