Why you should patronize Mira's Beauty Place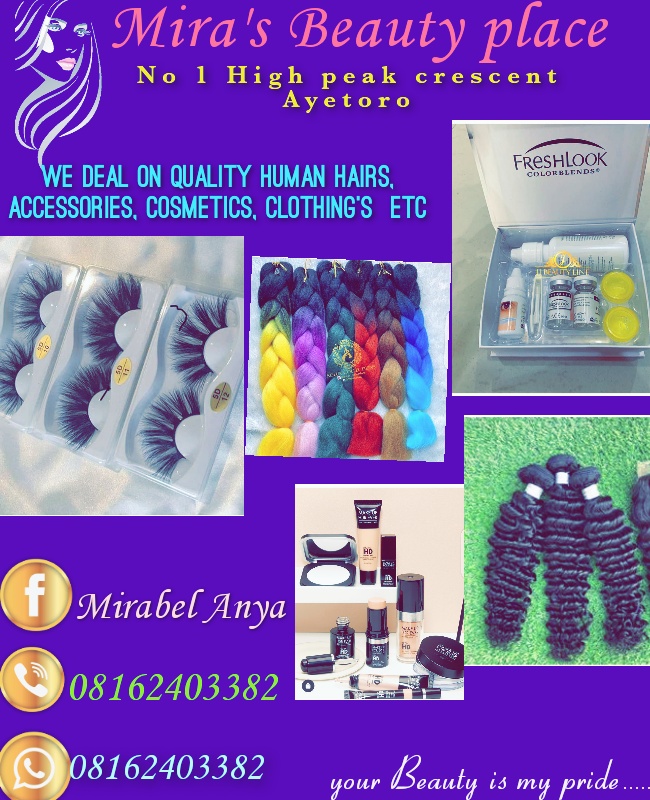 Do you need the best quality human hair, accessories, cosmetics, beautiful and high quality clothings? Mira Beauty place has got you, you don't need to stress yourself anymore.
We all know beauty isn't enough to make you look presentable and attractive, you need some beauty enhancers which include the human hair, accessories and all, even at that, you still need to get quality things, which is why Mira beauty place is your no1 stop shop for them.
The CEO of the organization, Mirabel Anya, while talking on this outfit explained that her products are of high quality and are highly affordable.
Incase you want to contact Mira Beauty, check fliers for details