Ekiti Deputy Gov, Egbeyemi, in Show of Shame . . . Slaps, manhandles Officer on duty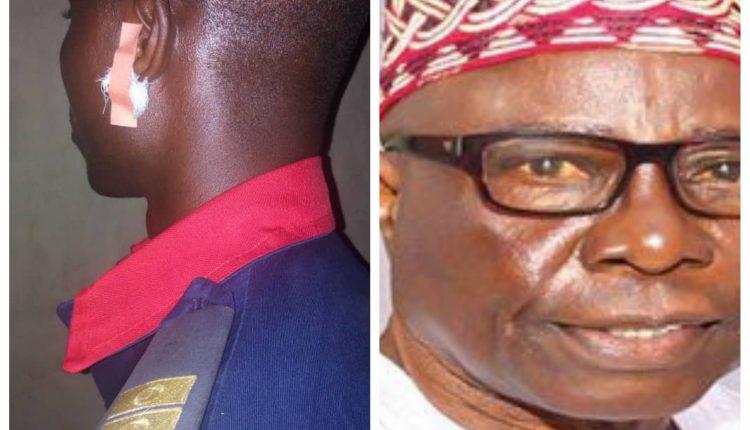 The deputy Governonr of Ekiti State, Bisi Egbeyemi on Sunday morning was reported to have slapped an officer attached to the Govt house, Sunday Olasekun.
The reasons for the un-rully behaviours of the Deputy governor who was said to have acted under the influence of alcohol slapped the officer, dragged his riffle and at the same time jacked his uniform.
The officers attached to the Deputy Governonr, having witnessed the un-rully behaviours of their principal however resulted to a placation and plea on the Sunday Olasekun, an Inspector of Corp, Nigeria Securiry and civil defence corps (NSCDC.) to allow the case settled within the Govt house environment and not allow it get to the media and the public.