Emirates Takes Home Three Honours At The Skytrax World Airline Awards 2022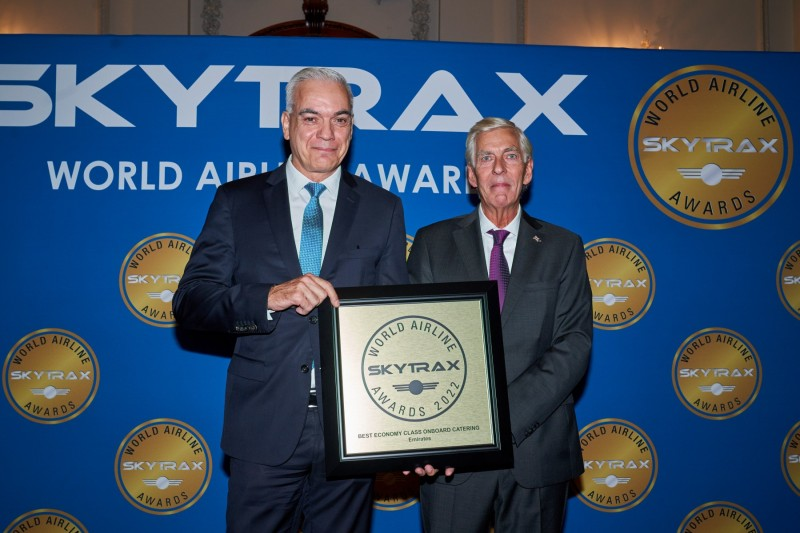 Emirates Takes Home Three Honours At The Skytrax World Airline Awards 2022
· Airline wins big in Economy Class category, reflecting its dedication to invest in every cabin and deliver better experiences to customers
· Wins World's Best Inflight Entertainment award for the 17th consecutive time
Emirates has taken home three awards at the Skytrax World Airline Awards 2022, including World's Best Economy Class, World's Best Economy Class Catering, and for the 17th consecutive time, World's Best Inflight Entertainment. The awards are a testament to the airline's commitment to offer the very best customer experience in the sky, where travellers in Economy Class can look forward to spacious cabins, carefully crafted menus, an unmatched range of in-flight entertainment choices, thoughtful amenities like kids toys, and much more.
At a time when cost-cutting has become the norm, the airline is making long-term investments to further elevate its product and service strategy in every cabin class.
This latest recognition from Skytrax comes on the heels of the airline's recent announcement that it is investing over US$ 2 billion to enhance its inflight customer experience. This includes one of the largest retrofit projects in aviation history spanning 120 aircraft which will soon sport the airline's latest interior concepts, a new hospitality-focused service delivery model, and best-in-class product enhancements across all cabins, starting this year. Emirates will also be investing over US$ 350 million in next-generation inflight entertainment systems with Thales for passengers to experience the airline's massive library of 5,000 channels on high-definition screens, along with a host of other high-tech features on its incoming fleet of A350 aircraft.
Customers flying Emirates' Economy Class, no matter where they choose to travel on the airline's 130 destination strong network, can look forward to a menu infused with regional and seasonal flavours, featuring hearty main dishes and sides, and an indulgent dessert inspired by their destination. Emirates also prides itself in celebrating unique cultures and traditions from around the globe by offering signature dishes for occasions like Diwali, Christmas, Ramadan, Eid Al Adha, Lunar New Year and more recently, Oktoberfest and Onam.
Emirates offers one of the most comprehensive and state-of-the-art entertainment and communications services in the skies. ice, the inflight entertainment system awarded by Skytrax for the 17th time this year, offers over 5,000 channels of entertainment, with 4,000 hours of movies and TV, and close to 3,500 hours of music and podcasts. Customers can also choose content in 40 languages. In addition to entertainment, Emirates ice offers a range of other useful features, such as: the ability to check the status of your flight; a real-time view of the sky during take-off and landing from cameras fixed on the aircraft's nose, tail and underbelly; EmiratesRED; the world's first inflight TV shopping channel and LIVE TV.
ice is also the only inflight entertainment system that offers exclusive programming from Shahid, with over 135 hours of highly popular Arabic content across 15 shows, with more to be added in the coming months. Emirates was the first airline in the region partner with HBO Max, offering exclusive hits only offered through the streaming service. Emirates' on board product experience is complemented by the airline's cosmopolitan team of cabin crew who hail from over 130 nationalities. Crew members, already trained on providing the very best inflight service, are further levelling up their hospitality experience through a rigorous training programme that was designed in partnership with Ecole hôtelière de Lausanne. The latest programme is focused on mastering the four service pillars: Excellence,
Attentiveness, Innovation and Passion.
Driving radical changes in the customer experience also includes small touches that make a big difference, not only for customers but the planet as well. Economy Class customers can snuggle up in warm and soft sustainable blankets made of 100% recycled plastic bottles. The airline also offers sustainably-made amenity kit bags for Economy Class customers on select long haul flights, which have been newly redesigned to represent the four elements – fire, water, earth and air, as a reminder of the careful balance required to preserve for the future of our planet. The kit's travel essentials – socks, eyeshades, toothbrush and tooth paste, as well as bookmark, are all made from environmentally-friendly materials and come in natural earth tones.
Little flyers travelling across all classes can also keep busy with special plush toys and blankets as well as a selection of 'fly with me' belt bags, duffle bags and backpacks. All children's items and toys have been consciously made of 100% recycled raw materials including drinking bottles, and swing tags use non-toxic soy based ink printed on recycled cardboard.
On the ground, Emirates has been working hard to create a smart contactless journey for its customers. Travellers can choose to use its integrated biometric path in DXB to check in for their flight, complete immigration formalities, and board their flights. Customers can also use the airline's touchless self-check-in and bag drop kiosks at Dubai International (DXB).
The smart contactless experience continues on board with digital menus available on the Emirates app, and customers can also use the app to create a preferred playlist for ice.
CEAN AIR: DANGOTE CEMENT REACHING FOR THE BLUE SKIES By Francis Awowole-Browne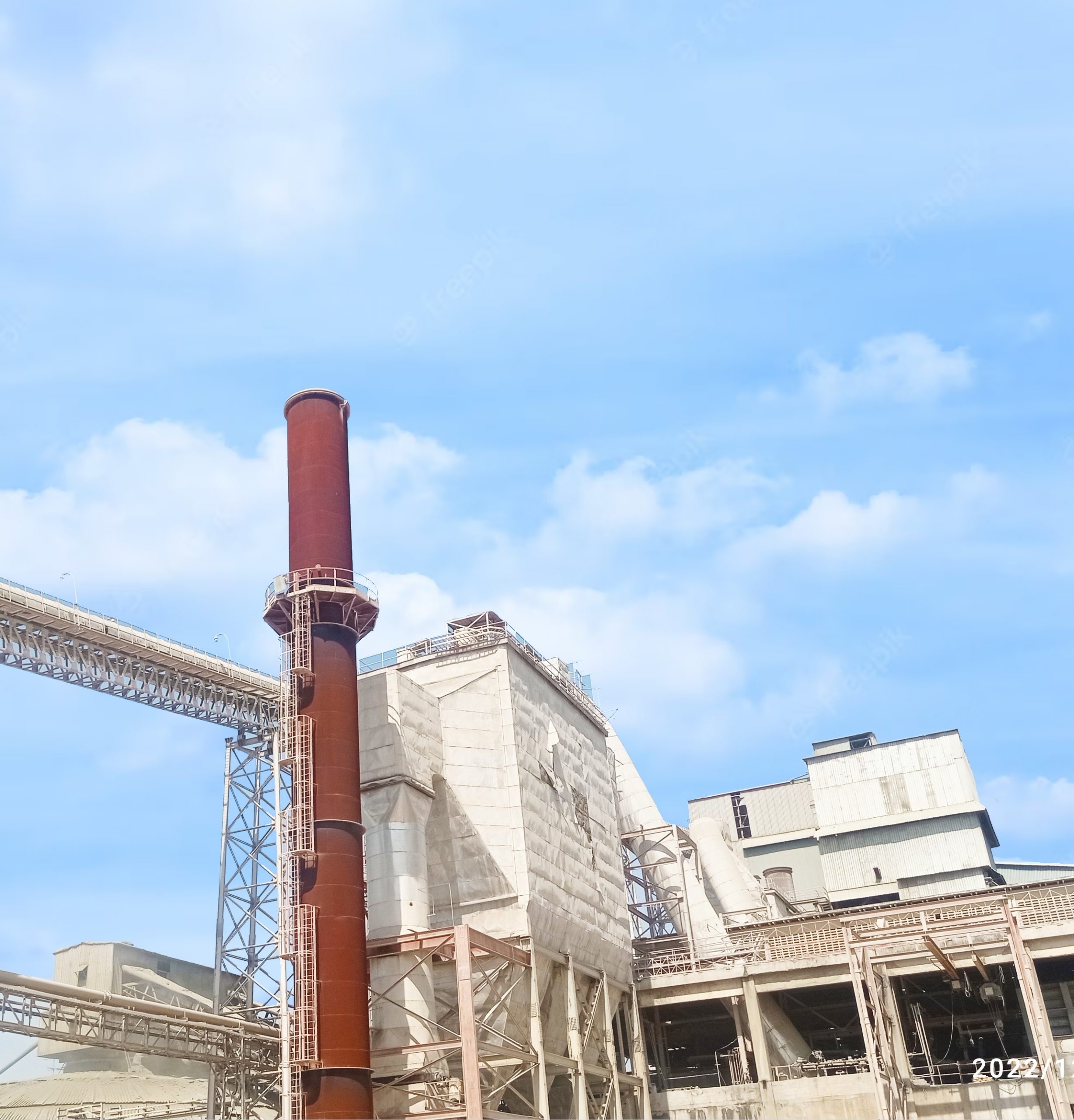 CEAN AIR: DANGOTE CEMENT REACHING FOR THE BLUE SKIES
By Francis Awowole-Browne
Air pollution has identified as one of the greatest environmental risk to human health with far-reaching impacts owing to its spread over long distances. In fact, it is estimated that no fewer than seven million people die prematurely every year worldwide, according to World Health Organization (WHO). The deaths occasioned by complications arising from respiratory problems, heart disease and cancer, all traced to polluted air.
Given the significance of casualties from air pollution, the United Nations earmarked every September 7 as International Day of Clean Air for the Blue Skies. Air Pollution is a major environmental problem that affects people all over the world, therefore it calls for the need for strong partnership to stem the tide of air pollution and its attendant effect on human, hence the theme for this year's Day "Together for Clean Air".
The transboundary nature of air pollution calls for concerted efforts and this was why this year's theme focused on alliances, shared responsibilities and increased investments to protect the earth from fouled atmospheric condition and have healthy and clean air for all.
It is on this premise that leading Africa Cement manufacturer, Dangote Cement Plc joined the rest of the world to mark this year's Clean Air Day through creation of awareness on the dangers of polluted air, the importance of clean air for health, productivity, the economy, the environment and the strategies for achieving clean air both as an individual and as an organization. This is because, air pollution manifests in dual fold of health and climate impacts.  The Day was marked across the three plants of the Company in Nigeria and pan-African.
The health impact of air pollution consists in tiny, microscopic particles which penetrate deep into human lungs, bloodstream and bodies. These pollutants are responsible for about one-third of deaths from stroke, chronic respiratory disease, and lung cancer, as well as one quarter of deaths from heart attack.
On the other hand, the Climatic impact consists of pollutants with a high global warming potential and harm people, ecosystems, and agricultural productivity. They are also responsible for up to 45% of current much touted global warming.
With this view, Dangote Cement, a notable Champion of climate change segmented its Cean Air Day activities with each plant and its Corporate centre marking the Day in style. As part of the activities to mark the Day at the Global Headquarter of the Cement company in Lagos, the Occupational Health Safety & Environment (OHS&E) department led by Satya Prakash organized a webinar involving stakeholders from the renewable energy private sector, Arnergy and National Environmental Standard and Regulations Enforcement Agency (NESREA), a government agency, who spoke on the roles of Individuals, industry, and regulators in achieving clean air.
Omobola Omofaiye, the Chief Commercial Officer of Arnergy, analyzed the air quality index explaining that Air Quality connotes how clean and suitable the air is for humans and the environment and that good air quality indicates the air is free from pollution, while the Air Quality Index is a public measure of the dangers of air pollution.
According to her, Air Quality Index has six categories representing different levels of health concern ranging from good, moderate, unhealthy for Sensitive Groups, Unhealthy and Hazardous noting that Greenhouse gas emission constitute the major cause of air pollution of the ecosystem.
She said the Nigeria eco system is impacted negatively by the heavy reliance on fossil fuel for power generation and quoted the African Development Bank as estimating that Nigerians spend $14bn fuelling petrol or diesel-powered generators and over 40% of Nigerian households owning fuel generators and bear the associated costs according to Stears and Sterling report in June 2022
Omofaiye posited that fossil fuel have an outsized negative impact on the environment. "The consumption of one litre of diesel emits, on average, 2.7kg of CO2. In addition to carbon monoxide, fossil fuel creates air pollutants and hazardous exhaust fumes."
She therefore canvassed for the use of easily accessible alternative fuel in Solar energy which is Clean energy source, highly reliable and accessible. "It can be offered as centralized or distributed systems with lithium battery energy storage system for commercial and residential use. It is built with embedded intelligence application for remote monitoring and energy management.
At the industrial level, renewable energy expert listed other sources of clean energy as comprising of Biomass, Wind and Hydropower. Benefits of these clean alternative energy she stated include "the reduction in fossil fuel consumption; Reduced Greenhouse Gas emissions: The reduction in CO2 emissions from solar power generation helps combat climate change, which can exacerbate air quality issues through factors such as increased heatwaves and the formation of ground-level ozone; Decreased Indoor Air Pollution and Energy efficiency and lower waste generation.
The concomitant effects of these alternatives, she pointed out are that they would aid the reduction in carbon emission and achievement of good air quality, leads to lower cost when compared with the cost of fossil-based generator and asides guaranteeing 24 hour stable business operations for productivity and reduction of operating expenses, they bring about compliance to regulatory emission standards and good corporate image.
In his presentation, The Asst. Director & Head Environmental Quality Management of NESREA, Mr. Usman Musa appreciated Dangote Cement for the initiative which supports the regulation of air quality in Nigeria as cement production process worldwide contains primary air pollutant sources.
From the regulatory point, Musa highlighted some regulatory measures which he said are targeted at preventing and minimizing pollution from all operations and ancillary activities of the industrial sector players.
Part of the measures are the Environmental Impact Assessment (EIA) for new projects or modification including expansion of existing ones before commencement while existing industries are required to Submit Environmental Audit Reports (EAR) conducted by external consultants accredited by the Agency for existing industries every 3 years and Permit for Waste generation and Air Quality to be obtained every year.
The Dangote Cement Plc, Group Head of OHS&E, Prakash in his own remark while stating Dangote Cement's commitment to clean air  gave insights into eco-friendly activities the Cement Company had undertaken and still working on and which everyone can switch to in order to achieve less emissions of dust and GHGs to the air.
At the ibese, Ogun State plant of the Company, talks were held on achieving clean ambient air quality, air pollution crises, types of pollutants, and how to ensure cleaner air and blue skies. The awareness engagements on particulate and gaseous emission management (measurement, calculation, and control) involved staff across production, instrumentation, mechanical, electrical, OHS&E departments.
At the Gboko, Benue state plant, the Clean Air Day was commemorated with presentation to the Plant Director (PD), Heads of Departments, Unit Heads, Staff and Drivers on the types of emissions present in the plant processes, the hazards to human health and abatement measures with emphasis on the proper use of Personal Protective Equipment (PPEs) and adherence to Dangote Health, Safety, Social and Environment golden rules.
The Clean Air Day at Obajana, Kogi State held with discussions with personnels across production lines on their roles in controlling particulate matter and gaseous emissions whilst ensuring effective cement operations. The plant maintenance team was enlightened on the two-abatement technology that had been adopted – the electrostatic precipitator (ESP) and Bag Filter for the improvement of equipment maintenance for efficiency.
Similar activities were held Okpella Cement plant in Edo state, with the sensitization of staff on poor air quality and the impact of the business on the environment during a safety gate meeting.
The sensitization of management and frontline supervisors dwelled on the Importance of maintaining clean and healthy air which can be impacted by the different plant activities from clinker, and cement production to bagging and finally proper housekeeping. Management of plant then took a walk  to the emission-prone areas and location of emission control systems.
The Dangote Cement's pan-Africa operations in Zambia, Ethiopia, Tanzania, Cameroun and South Africa among others, the Clean Air Day activities were centered on prevention and reduction of air pollution to improve air quality. The operations staff had sessions on the high cost of air pollution to the society due to the negative impacts on the economy, work productivity, healthcare costs and tourism, among others.
Ogun Signs MoU With Indian Auto Firm On Production Of CNG Mass Transit Buses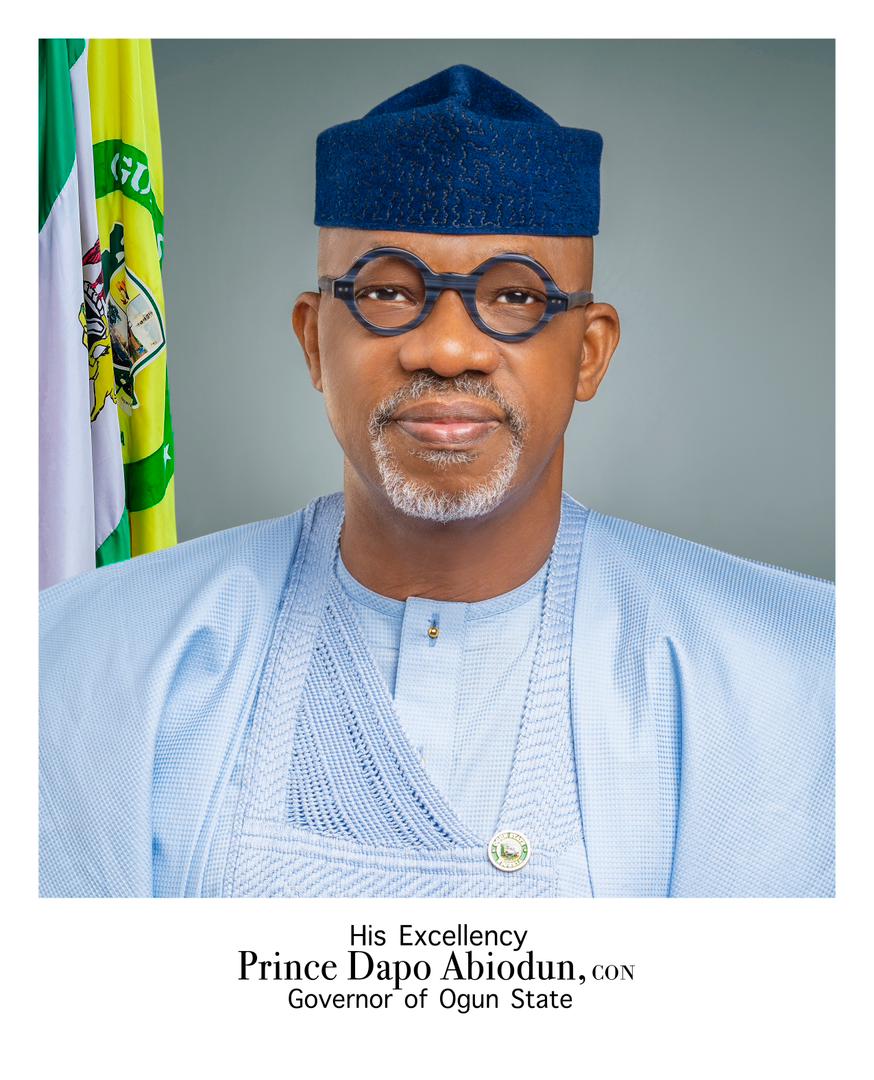 Ogun Signs MoU With Indian Auto Firm On Production Of CNG Mass Transit Buses
Ogun State Government at the weekend signed a Memorandum of Understanding (MoU) with Ashok Leyland of India for the supply of Compressed Natural Gas (CNG) mass transit buses in the state.
Secretary to the Ogun State Government (SSG), Mr. Tokunbo Talabi represented the state government at the signing ceremony, while Mr. Rajesh R, Head and Senior Vice President, International Operations, signed for Ashok Leyland.
The signing of the MoU signalled the commencement of the project aimed at delivering public transport system (mass transit buses and transport infrastructure) in the state.
The MoU is a fallout of the high-level meeting, which the State Governor, Prince Dapo Abiodun held with potential investors on the sidelines of the Nigeria-India bilateral meeting held in Delhi, India.
"This MoU is in line with the ISEYA agenda of His Excellency aimed at operationalisation of the approved multi-modal transport master plan for Ogun State connecting air, road, sea, and rail," Talabi said.
According to Mr. Talabi, the state will receive more CNG buses when the project fully comes on stream.
This would further reduce the cost of transportation in the state for the benefit of residents, he added.
"Furthermore, the parties will explore areas of collaboration, including the potential setup of a CKD plant for the buses and will create over 2,000 jobs when fully executed," he added.
The meeting also had in attendance, Mr Dapo Okubadejo, Chief Economic Adviser and Finance Commissioner designate; Special Adviser on Justice and Commissioner Designate, Oluwasina Ogungbade (SAN); Engr. Gbenga Diaro, Commssioner for Transportation Designate; Adebola Sofela, Commssioner Designate and Technical Adviser on Projects, Mr. Seyi Ogunseye.
From Ashok Leyland were; Mr Amandeep Singh, President, International Operations, LCV, Defence and PSB; Mr Sujan Roy, Head Projects; Mr Manu Vijay Kumar, Senior Manager, Projects; Rajeev Narayan, Deputy General Manager and Head West and Central Africa; Yash Pal Sachar, Vice President, Corporate Affairs and Raveen Bawamkule, Global Sales and Distribution.
LIRS Chief Clarifies Stamp Duty, Says It's Revenue Stamp, Not Postage Stamp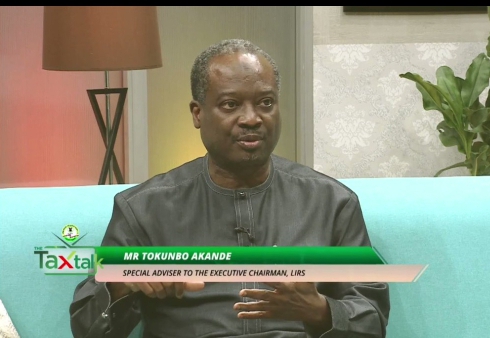 LIRS Chief Clarifies Stamp Duty, Says It's Revenue Stamp, Not Postage Stamp
The Special Adviser to the Executive Chairman of the Lagos State Internal Revenue Service, LIRS, Mr Tokunbo Akande has clarified the misunderstanding about stamp duty as he maintained that it is a revenue stamp and not a postage stamp.
Akande made this known while featuring as a guest on The Tax Talk programme on Channels Television recently.
He said contrary to public opinion, stamp is not just for courier services as it is meant to certify the underlying transaction between two entities, whether they are corporate entities or individuals, thus, the framework for stamp duty is to verify the documents for underlying transactions and ensure that they are admissible in court in case any disputes arise.
Akande noted; "It's interesting to note that stamp duty, a tax law that dates back to 1939, is still in effect today. Although it was reenacted in 2004 and has been updated over time through the Finance Act, the basic premise remains the same.
"Stamp duty places the responsibility on those involved in certain transactions to provide documentation that explains the details of the transaction. For example, if someone purchases an item from another person, a receipt is given to show the transaction. This receipt must be stamped to be considered admissible evidence in court in case any disputes arise. In the past, the postal stamp was used to denote the stamp duty."
Akande, who noted that Stamp duty has contributed significantly to revenue generation in Lagos State, as the state has generated over N5 million from stamp duty over the past few years, said the agency believes there is still room for improvement.
While stating that the agency is considering the introduction of revenue stamps for wholesalers and distributors for receipts over N10,000 in the state, he noted; "This approach was previously utilized in the 1970s, and we are eager to revitalize it. We are fully committed to engagement and process improvement.
He said the agency has taken the step of digitizing its stamp duty operation by transitioning from manual to electronic processes.
According to Akande, "The Joint Tax Board (JTB), which oversees all Internal Revenue Services (IRSs), the Federal Inland Revenue Service (FIRS), customs, immigration, and other related bodies, has been at the forefront of promoting awareness about stamp duty in general.
"LIRS (Lagos State Internal Revenue Service) has also made significant efforts in this area by holding town hall meetings, issuing public notices and guidance notes, and engaging with professional bodies. However, despite these efforts, the message has not been fully received. It is important to note that the law requires that all transactions between two entities must be stamped, and even items such as cheques have a small stamp on them. This is because they may be admissible in court. Therefore, it is your responsibility to ensure that any documents related to transactions above a certain level of expenses are properly stamped, as failure to do so renders them as ordinary paper.
He said LIRS has expanded its presence across various states, with offices conveniently located to better serve taxpayers as its officials are proud to offer assistance with legal proceedings and have desks located in all the courts of Lagos.
"Our team of experts ensures that all necessary documents are properly stamped and verified by the commissioner for stamp duty. We take record-keeping seriously, as it helps to ensure the authenticity of all documents that pass through our hands. Proper stamping of documents is essential, whether you're borrowing money from a bank or renting a property. Failure to do so could render them inadmissible in court. We are here to help certify your documents and ensure they have the necessary stamps to make them legally binding," Akande submitted.