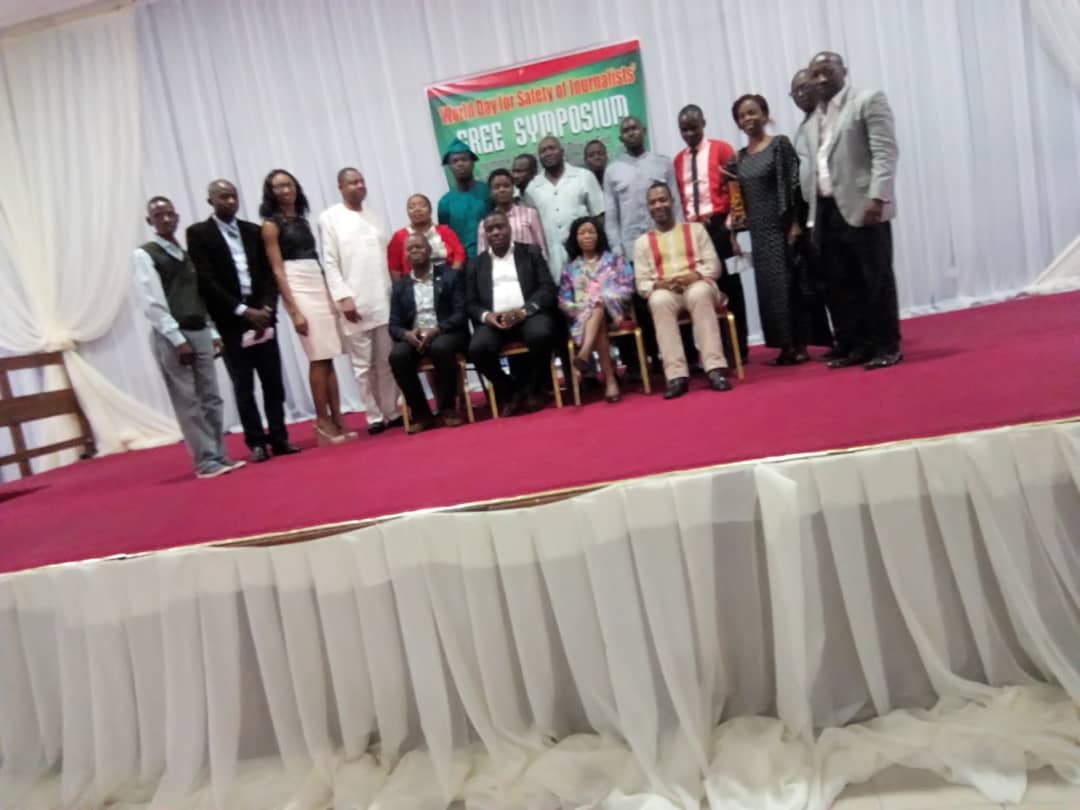 By ifeoma ikem
The safety of journalists and better working condition was center of discourse during the weekend as stakeholders coveryed in Lagos to mark this year world day of safety of journalists.
The event was held at the Lagos chamber of commerce industry exhibition center,Alausa ikeja was organised by Dr Chinyere Amaechi chief executive officer safety and security watch.
Speaking at the event Dr Suraj Olunfesi Adekunle UNESCO national coordinator on media and information literacy Nigeria chapter and also senior lecturer department of mass communication University of Lagos who delivered the keynote lecture titled "safety and security implications of welfare of journalists in Nigeria:The safety professionals perception,".
The senior media lecturer said the issue of welfare for journalists is very important.
He call on federal government to establish "journalism welfare scheme " scheme that will take care of families of any journalists that die in course of performing his or her duty.
He noted that journalists are very important in the society hence any collapsed of the media will definitely lead to collapsed of the government running the affair of the country.
In his words"government should declare emergency on press issues".
Also speaking at the event Mr Wole Ojetokun HSE senior manager Chi limited said journalists should be taken care of the government and their employers. He noted that there is the need to improve on their welfare and a better working condition.
According to him urgent step should also be taken to ensure that all journalists get adequate insurance.
The convener, Dr Chinyere Amaechi in an interview, with journalists said the event was put together to honour journalists
who lost their lives while in active service to their father land.
She noted that many journalists has been killed and no investigation were conducted in such cases.
According to her the federal government should endure adequate investigation in case of journalists who were murdered in line of duty.
Hence the event was an opportunity for stakeholders and government to sit down and look into the plight of journalists in the country.
She added, that the welfare of media practitioners especially practising journalists should be taking seriously.