NAFDAC DG PAYS A WORKING VISIT TO EMZOR CAMPUS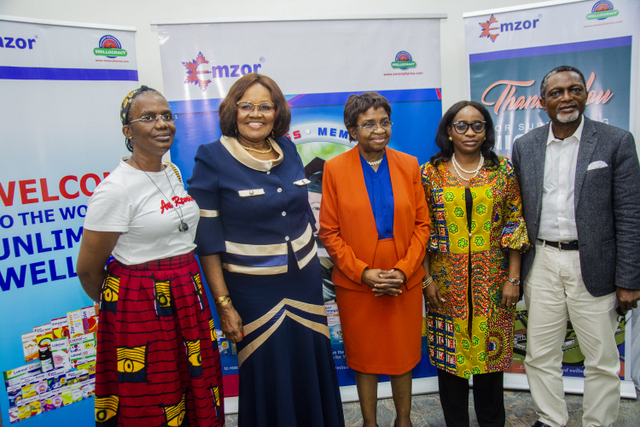 NAFDAC DG PAYS A WORKING VISIT TO EMZOR CAMPUS
About Emzor
Sahara Weekly Reports Emzor is a privately owned indigenous pharmaceutical company founded in 1984 by Dr. Stella Okoli. The Company has grown into a legacy pharmaceutical company with 4 modern factories that manufacture over 140 world-class pharmaceutical products, such as analgesics (the widely used Emzor Paracetamol), vitamins, haematinics, anti-malarial, anti-tussive, antibiotics, antihelminthic, anti-histamine, antacid, and cardio-protective drugs.
Emzor has a network of over 120 distributors covering public and private institutions across West Africa. Emzor is the largest indigenous pharmaceutical manufacturer in the country with over 120 products, all NAFDAC approved.
THE FACTORY VISIT
The NAFDAC Director General, Prof. Mojisola Adeyeye in company of Dr. Monica Eimunjeze (Director, Drug Registration And Regulatory Affairs (DRRA); Mrs Ijeoma Nwankwo, U. (Director, Drug Evaluation & Research (DER) and Dr. Gbenga Fajemirokun (SA-DG NAFDAC) visited the Ultra-Modern Pharma Factory known as Emzor Campus.
The World Health Organization (WHO) compliant factory is sited on more than 60 Hectares of land at the Shagamu Interchange of the Lagos – Ibadan Expressway and is the largest pharmaceutical facility in West Africa.
The factory is also (cGMP) compliant and has already manufactured and supplied millions of doses of medication ranging from antimalarials, paediatric care, vitamins and antiretrovirals to various international organizations through partnerships for public health intervention.
DURING THE VISIT
MRS. Uzoma Ezeoke the EDG. Emzor briefed the NAFDAC team on the Emzor Emzor group's progress from inception to date. She said that the company has grown from the days of drug sales & marketing to manufacturing for the local and African market to exportation to UK and Netherlands in Europe and the United States of America.
This is in line with the Emzor group's goal to be the number one name in pharmaceuticals on the African continent.
After the NAFDAC teams tour of the Factory; the team addressed their host, the Emzor group.
The NAFDAC DG, Professor Mojisola Adeyeye says "I taught pharmaceutical manufacturing in the United States for 19 years and I usually would take my students to pharmaceutical companies as an extension of the class because I believe in experiential. Part of the training is the facility tour.
This facility that we have seen today can stand beside any facility in the US. To see what Emzor is doing gladdens my heart and makes us know that we can do it".
She commended the Emzor work force on their dedication and commitment to the vision of Dr. Stella Okoli for the pharmaceuticals industry in Nigeria as well as upholding the standards set by NAFDAC under the management's new structure and standards in the last three years to regulate the pharmaceutical industry in line with global best practices regulatory bodies.
She particularly praised the Emzor groups consumer targeted production and Health, Safety and Environment (HSE) compliance. She said that Emzor is indeed a trail blazer of the industry and has indeed archived its vision of being the number one pharmaceuticals manufacturing company on the continent.
She concluded by affirming that Emzor has proven that anything is possible in Nigeria that whatever industry you operate in, if you build it to global standard the world will come to us.
Dr. Monica Eimunjeze (Director, Drug Registration and Regulatory Affairs (DRRA) also praised Emzor facility's quality control and compliance with the NAFDAC regulations. She said that she had postponed her visit times before but is glad to have finally made it to the factory; that the world class facility is indeed a pride to the pharmaceutical industry and Nigeria.
She also praised the Emzor youth workforce that the future of the industry is assured with the training this young generation is being exposed at Emzor. That she's particularly proud of the workforce especially the fact that the Emzor workforce is usually well represented like no other at NAFDAC organized trainings. She said that she expects an increase in the Emzor group international manufacturing partnerships.
Mrs. Ijeoma Nwankwo, U. (Director, Drug Evaluation & Research (DER) applauded the young workforce; the Vaccines and new Emzor API manufacturing Technology Transfer and licensing agreement with India's Mangalam Drugs & Organic Limited to locally manufacture and distribute Active Pharmaceutical ingredients (4 API's) for the treatment and prevention of malaria.
This leads to the development of a world class API manufacturing facility in compliance with international standards and the first of its kind in Sub- Saharan Africa.
Dr. Gbenga Fajemirokun (Special Assistant to the DG NAFDAC) also praised Dr. Stella Okoli for the young workforce and said seeing some of his old students working on such world class premises was a pride.
Dr. Stella Okoli thanked the NAFDAC team for taking the time out of their busy schedule to honor the Emzor family's invitation to tour the WHO compliant facility. She reiterated that the Emzor group is committed to raising standards in the pharmaceutical industry in Nigeria and Africa.
Emirates invests over US$ 2 billion to enhance on-board customer experience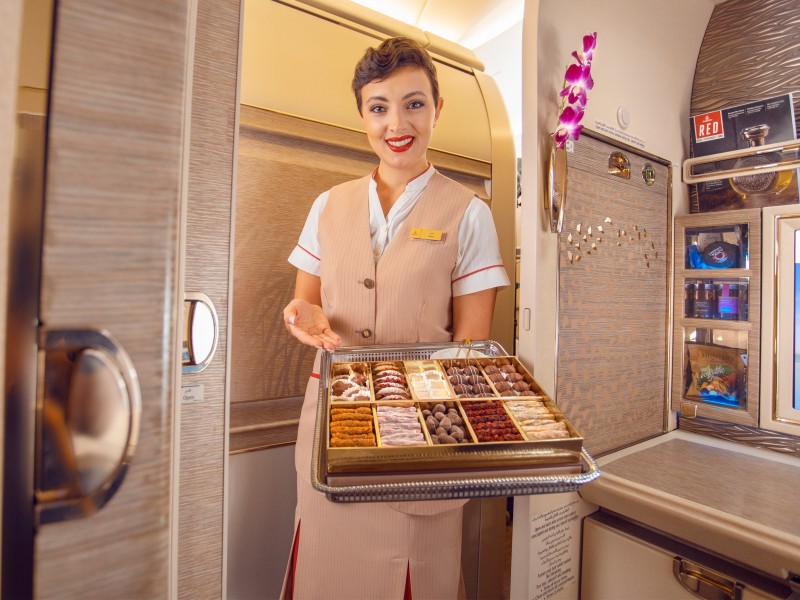 Emirates invests over US$ 2 billion to enhance on-board customer experience
Emirates is investing over US$ 2 billion to enhance its inflight customer experience, including a massive programme to retrofit over 120 aircraft with the latest interiors, plus an array of other service improvements across all cabins starting in 2022. Emirates is still flying on its brand promise of 'Fly Better.'
Sir Tim Clark, President Emirates Airline said: "While others respond to industry pressures with cost cuts, Emirates is flying against the grain and investing to deliver ever better experiences to our customers. Through the pandemic we've continued to launch new services and initiatives to ensure our customers travel with the assurance and ease, including digital initiatives to improve customer experiences on the ground. Now we're rolling out a series of intensive programmes to take Emirates' signature inflight experiences to the next level."
Some of Emirates' latest initiatives include: elevated meal choices, a brand new vegan menu, a 'cinema in the sky' experience, cabin interior upgrades, sustainable choices and a generous approach to the little touches that make travel memorable.
Starting from August, Emirates' passengers can look forward to an award-winning team of chefs, a world-class catering team and a wide variety of suppliers have been assembled to design and deliver the best fine dining experience in the sky.
Emirates' new vegan menu is also carefully curated to cater to the growing numbers of customers pursuing this thoughtful lifestyle. Vegans, or anyone interested in a delicious and healthy plant-based meal, will enjoy handcrafted gourmet dishes such as pan-roasted king oyster mushrooms, flavoursome jackfruit biryani and sliced kohlrabi garnished with burnt orange.
The Champagne and Caviar Experience is also being elevated. Emirates' First Class experience, always a benchmark for service excellence, has been upped a notch in 2022. Customers can now savour unlimited portions of Persian caviar as part of the 'dine on demand' service, with an exquisite pairing of the world-renowned Dom Perignon vintage champagne. Emirates is the only airline with an exclusive agreement to offer the luxury brand on-board.
Cinema in the Sky will soar to new heights. First Class customers can create a memorable movie moment on-board by ordering cinema snacks as they enjoy the 5,000 channels on Emirates' ice inflight entertainment system. All passengers can also curate their own ice experience before their flight, simply by browsing and pre-selecting movies or TV shows on the Emirates app, which can then be synced to ice the moment they board, maximising the seamless travel experience.
Emirates' customers departing on flights from Dubai can begin crunching on fresh greens harvested from Bustanica, the world's largest vertical farm and newly-opened US$40 million joint venture investment through Emirates Flight Catering. Emirates is continuing to invest in sustainable operations and supply chains, seeking local food suppliers and farms wherever possible to serve the freshest produce on board.
Additionally, Emirates has partnered with Ecole hôtelière de Lausanne, one of the world's top hospitality management schools, to craft the Emirates Hospitality strategy and encourage inspiring customer experiences. Emirates Cabin Crew have already begun engaging in intensive training programmes focused on delivering the four service pillars: Excellence, Attentiveness, Innovation and Passion.
The most significant investment is an extensive and record-breaking refurbishment of the aircraft fleet interiors, where cabins will be retrofitted with new or reupholstered seats, new panelling, flooring and other cabin features. Benefitting all Emirates passengers, every cabin class will be refreshed and new Premium Economy cabins installed.
After the retrofit, Emirates will have a total of 120 aircraft offering Premium Economy seats – the only airline in the region to offer this cabin class, and enhanced interiors and features across all other cabins. With its first aircraft scheduled to roll into the Emirates Engineering Centre for retrofitting in November, planning work and trials have begun in earnest.
Why You Should Patronize Sommy collections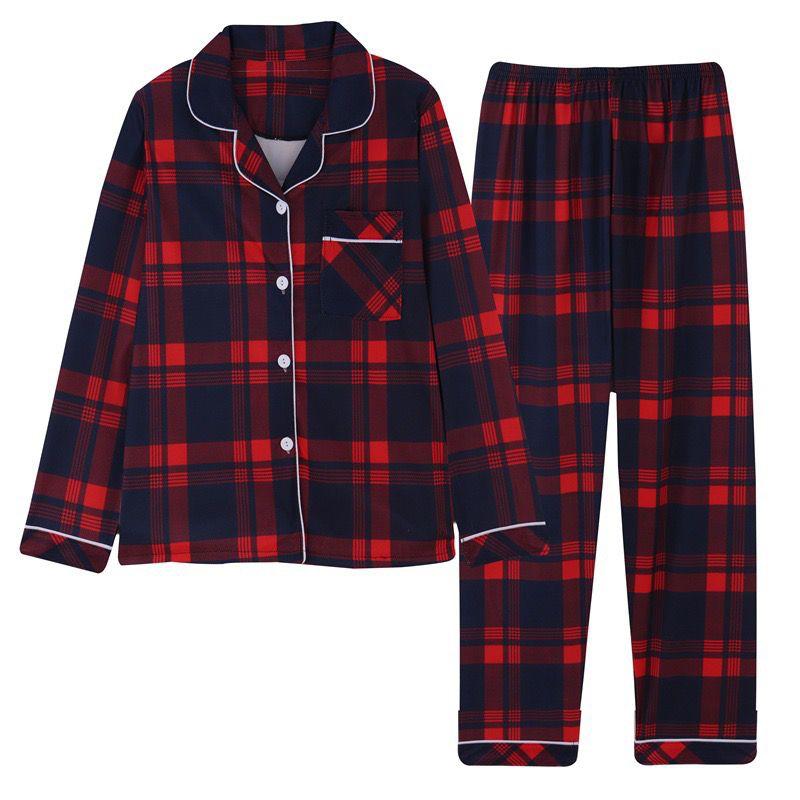 Why Why You Should Patronize Sommy collections
Get comfy with sommy collections as we have unisex night wears, and lingerie wears for the comfort of your body
Our lingerie wears comes in various sizes for every kind of shape and body.
We also have; Tommy wrap, waist trainer, girdle as part of our collections
To Place an order, Call onyemaechi chisom clean on 07010141118
Fuel Subsidy: Nigeria Faces Existential Threat- World bank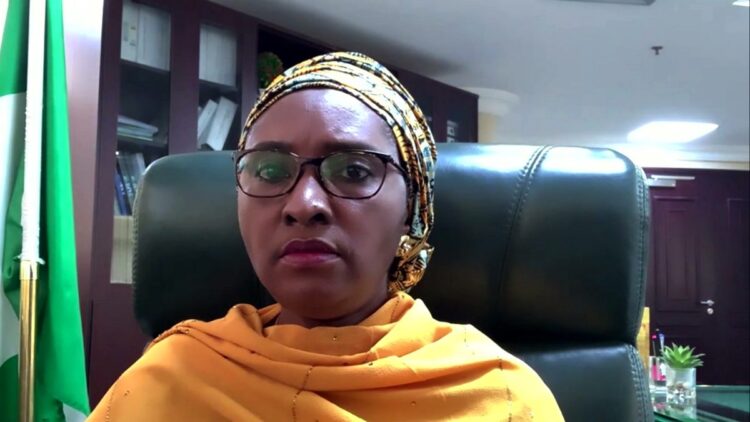 Fuel Subsidy: Nigeria Faces Existential Threat- World bank
The World Bank on Wednesday raised the alarm that Nigeria might be facing an existential threat.
The warning comes in the wake of Nigeria's dwindling revenue, the continued payment of trillions of naira on fuel subsidy by the government and the attendant economic challenges it has brought.
The international financial institution warned that if the country failed to optimise its tax system and focus on other areas to boost its revenue, the already low revenue would continue to drop. It noted that despite the rise in the price of oil in the international market, Nigeria had not reaped the benefits because of the huge amount spent on fuel subsidy.
The Senior Public Sector Specialist, Domestic Resource Mobilisation, at the World Bank, Mr Rajul Awasthi, said these at a virtual pre-summit, with the theme 'Critical Tax Reforms for Shared Prosperity', organised by the Nigerian Economic Summit Group on Wednesday. He insisted Nigeria would have to eliminate the subsidy regime eventually.
After the Federal Government earmarked about N4tn for subsidy payment in 2022, the Minister of Finance, Budget and National Planning, Mrs Zainab Ahmed, said recently that government might spend a whopping N6.72tn as fuel subsidy in 2023 or pay N3.36tn up to mid-2023 if the subsidy regime would was to end in May 2023.
Also, the minister had consistently said the nation was battling with revenue problems, which had compelled the government to keep borrowing. The debt stock had risen to N41.6tn in the first quarter of 2022 with projections that it could peak at N45tn by the end of the year. Nigeria is rated the fifth on the list of the World Bank's debtors, with $11.7bn debt stock as of June 30, 2021.
The International Monetary Fund had in March projected that Nigeria might spend 93 per cent of its revenue on debt servicing in 2022, but the minister disclosed a few weeks ago that about 119 per cent of the country's revenue was spent on debt servicing. This implied that government had to borrow to meet its debt financing obligations, a development many economists had described as disturbing and unsustainable.
The virtual event, anchored by the PwC's Fiscal Policy Partner and Thematic Lead, NESG Fiscal Policy and Planning Thematic Group, Mr Taiwo Oyedele, was attended by several stakeholders, including the representative of the Manufacturers Association of Nigeria and the Executive Secretary of the Joint Tax Board, Mrs Nana-Aisha Obomeghie.
Meanwhile, in a slide he shared during his presentation, which showed Nigeria's Development Update, Awasthi explained that between 2015 and 2019, Nigeria's non-oil revenues were among the lowest in the world and as a result the second lowest in spending, and that oil revenues were also falling even when oil prices were higher.
He stated, "Nigeria has the largest economy in Africa and the largest country in Africa by population, so it is critical to Africa's progress. There is no doubt about that. But the government of Nigeria, from the public finance perspective, is really facing an existential threat. Let's not downplay the situation. That is the actual reality.
"Nigeria is 115th out of 115 countries in terms of the average revenue to Gross Domestic Product ratio. Despite the oil prices rising the way they have been, net oil and gas revenues have been coming down because of the tremendous impact of the subsidy.
"So, what is going to happen in 2022? The federation's revenues are going to be significantly lower. They are already very low, and Nigeria is already the lowest in the world out of 115 large countries and this year, it's really going to be lower than what it was in 2020 because of the debilitating impact of fuel subsidy."
On the perennial low revenue from tax in Nigeria, a former Finance Minister and Ahmed's predecessor, Mrs Kemi Adeosun, had in 2017 revealed that only 214 persons in Nigeria paid N20m and above as tax and that most active taxpayers in the country were people whose PAYE were deducted from source. She had also decried the low tax to GDP ratio at about six per cent, which she described as the lowest in the world and far below the 18 per cent average on the continent.
Speaking on how to get out of the woods, Awasthi stated that in the non-oil sector, Value Added Tax compliance gaps were immense and they needed to be breached as well as rationalise tax expenditures.
Citing the tax expenditure statement of the Budget Office in 2020, he said, "The VAT gap in 2019 was over N3.1tn whereas the collection was N1.2tn. Of that gap, about two-thirds, which is about N2tn, came from compliance gaps. That's a serious issue that needs to be addressed. It's because of this that we have a low tax base and a lot of people feel they are being overtaxed."
He also stressed the need for technology deployment in tax administration and data sharing between the Federal Inland Revenue Service and the states' Internal revenue services to boost the revenue from personal income tax. He also called for an increase in the tax levied on certain goods, like wine, cigarettes and beer.
He added, "Property taxes at the state and local government levels are also critical. Nigeria has a tremendous potential, with about 50 million households, taxable properties and there are many rich people who need to be paying property taxes. There is a tremendous opportunity there.
"Also, I think there is a huge opportunity to raise excise on goods like beer, wine, spirit and cigarettes. There is a very tiny tax that has been introduced on them and this could be higher. These are the kinds of things that across the world there is a consensus that these rates should be higher because they are supposed to attack and address negative externalities of these products.
"There is also a need to reform the fuel subsidy regime, moving towards its full elimination at least by 2024. Nigeria needs to roll back the PMC subsidies and adopt the free market price. This is critical for this country. There is also the need to improve revenue from cross-border transactions and other international tax measures."
While calling for increased enlightenment of the taxpayers, which he said the World Bank was collaborating with the World Bank to achieve, he noted that tax laws needed to be modernised and strengthened for a better outcome.
He added, "Going forward, the approach to revenue mobilisation has to be more strategic. We need to be more strategic and it's not just about taxing more, Nigeria needs to tax better. We need to review the collection system and not just about what to collect and from who. There have been discussions about how the tax system has to be progressive and efficient in terms of compliance and making sure we are targeting the right tax bases."
In his submission, the Director-General of MAN, Mr Segun Ajayi-Kadiri, represented by the Director of Mr Oluwasegun Osidipe, said there was no doubt that the country needed money but that the government must exercise caution in introducing more taxes.
He tasked the government to expand the tax base, ensure the inclusion of more people in the informal sector and make the tax system progressive such that the rich would pay more than the poor.