Towards A Stronger Union – Year 105 in Review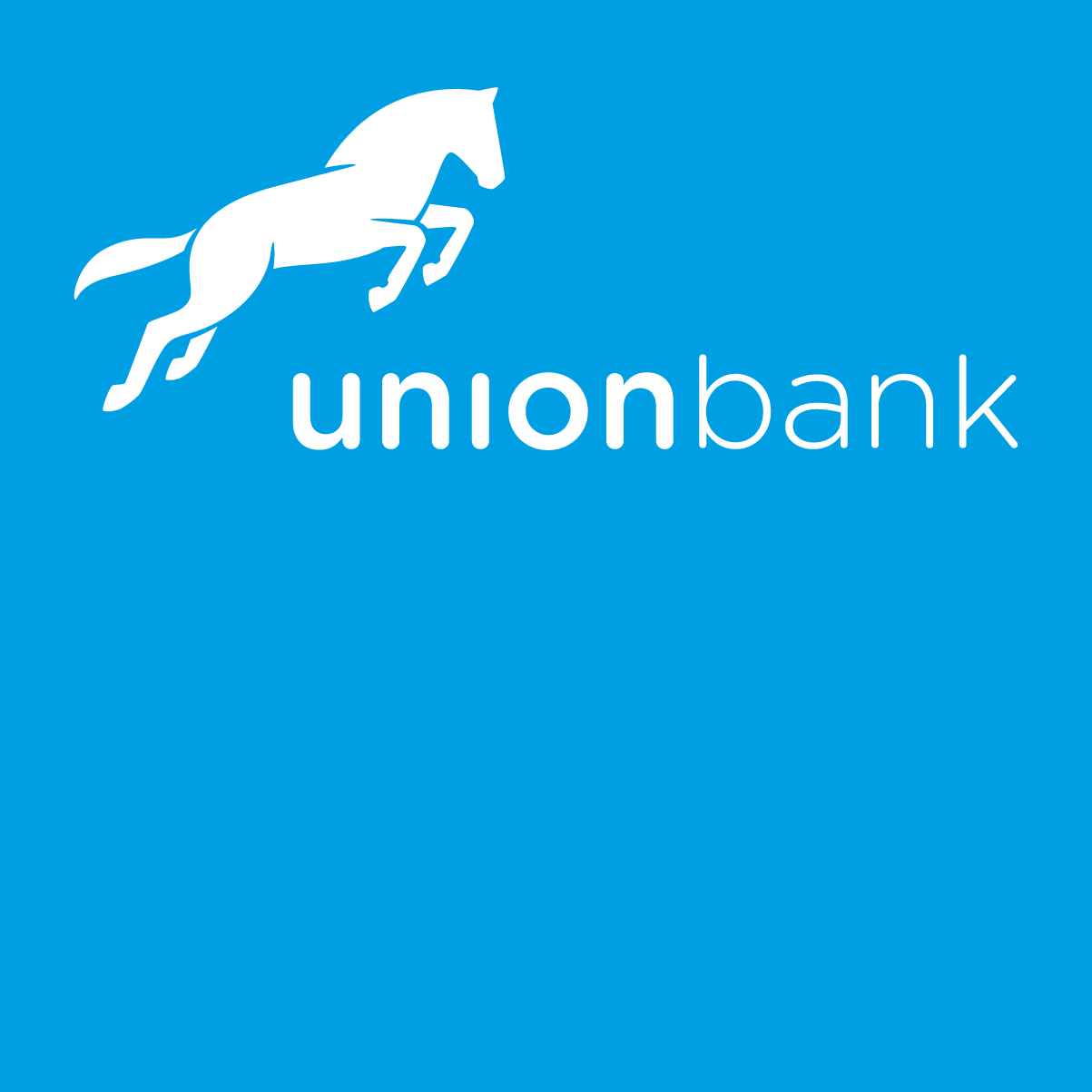 Towards A Stronger Union – Year 105 in Review
2022 was a remarkable year for Union Bank of Nigeria ("Union Bank"). The leading financial institution celebrated its 105th year of serving Nigerians with the announcement of the completion of a landmark transaction that saw the integration of the Bank with Titan Trust bank to form a stronger union. This announcement kicked off several noteworthy events and major milestones and Union Bank is pleased to recapitulate these milestones the Bank recorded in 2022. The noteworthy events in each month are summarised below under the respective headings.
January 2022: Union Bank celebrates its 105th year of operations as Titan Trust Bank gets nod from regulators for the official integration. The fusion of both entities created expanded networks, increased operational efficiency and capacity as well as improved service delivery for the customers. The new direction set Union Bank on a path of delivering prosperity and shared growth for its partners and customers all over the African continent.
February 2022: As part of its commitment to push beyond banking to promote innovation and creativity nationwide, Union Bank partnered with AfricaNXT – formerly known as Social Media Week, to host the largest gathering of innovators across Africa. As an organisation focused on accelerating digital innovation, Union Bank showcased some of its 'Digital Ventures' products (Kula, Booster and M36) at the event via an interactive booth. The Bank also hosted two insightful sessions – a panel discussion and a masterclass session – targeted at the tech ecosystem.
March 2022: As an organisation committed to leading the charge for inclusion and parity, Union Bank has consistently leveraged International Women's Day (IWD) to promote impactful discourse and encourage positive action for gender equality 2022 was no different. In in line with the 2022 global theme #BreakTheBias, the Bank hosted an event to celebrate everyday women breaking biases and shattering barriers in their professional and personal lives.
A key highlight of the event was the inauguration of the first executives for Wehub – Union Bank's Women Empowerment Hub which is an internal network launched in 2016 to motivate, connect and provide support to women within the Bank. The newly elected executives were charged with the task to drive the implementation of impactful initiatives aimed at advancing the Bank as a progressive place to work.
April 2022: As part of its 'Beyond Banking' strategy and commitment to innovation and technological advancement in Nigeria, Union Bank launched SpaceNXT a future-forward, purpose designed co-working technological and innovation hub built to promote innovation and encourage collaboration within the tech ecosystem in Nigeria. Located within the Union Bank Head Office in Lagos Nigeria, SpaceNXT provides an enabling environment where tech enthusiasts, visionaries and creators can converge for the propagation of new ideas. It is a launching pad for innovators to collaborate, develop and improve on ideas around digital systems and tech-based solutions.
May 2022: Following the completion of the official integration, and the subsequent receipt of all necessary regulatory approvals, Union Bank posted a formal notice of change in control with TGI Group, parent of TTB, now the majority shareholder and core investor in Union Bank. In addition to this, the Bank also announced the completion of the divestment of the Bank's entire shareholding interest (direct and indirect) in its subsidiary, Union Bank (UK) Plc ("UBUK") and the effective appointment of a Chief Executive Officer, Board Chair, and the reconstitution of a new Board of Directors. The new CEO, Mr Mudassir Amray and Board Chair, Farouk Gumel assumed office on the 2nd of June 2022
June 2022: Leading development bank Afrexim Bank backed Titan Trust Bank with the sum of $300,000,000 to support the integration with Union Bank. This is to ensure the Bank is well positioned to deliver value to its customers and shareholders.
July 2022: Following a successful first season, Union Bank announced the return of Save & Win Promo, its flagship campaign aimed at rewarding new and existing customers with cash rewards and other gift items worth over N55,000,000. The second edition of the nationwide campaign coincides with the Bank's 105th anniversary and will benefit more customers to appreciate them for their support and loyalty over the years.
August 2022: As part of its continued commitment to UN SDG5, Union Bank continued its long-standing partnership with Junior Achievement Nigeria (JAN) to impact over 300 girls, in the 21st edition of the Leadership Empowerment Achievement and Development (LEAD) Camp which marked the eighth year of collaboration between JAN and Union Bank. The week-long event was used to provide guidance and improve the skill sets of the girls in areas of financial literacy, entrepreneurship, technology, creative arts, and entertainment. Development sessions in the program included coding, understanding sexual abuse, and personal hygiene, while the participants also received mentorship from respectable and high-ranking women in the country's private and public sectors.
September 2022: Mr. Farouk Gumel, Chairman, Board of Directors, Union Bank of Nigeria delivered the keynote address that formed part of the theme for the 15th Annual Banking and Finance Conference tagged Repositioning the Financial Services Industry for an Evolving Global Context. In his remarks, Farouk Gumel emphasised how the rapidly expanding agricultural sector in Nigeria has the potential to grow exponentially and contribute not just to the advancement of the Nigerian economy, but also the welfare of the local farmers who form a large percentage of the unbanked.
He highlighted how Union Bank in their 105-year history continues to support the Nigerian farmer and pointed out that the recent integration with the parent TGI group has further opened more opportunities for the Bank to leverage international partnerships to service the rural economy.
In the same month, Union Bank partnered with WACOT Rice Limited – a foremost rice producing company and subsidiary of Tropical General Investment (TGI) Group, to provide banking solutions for 6,000 local farmers including men, women, and young people across 4 Local Government Areas in Kebbi State. This partnership, called the Kebbi Financial Inclusion Drive is in line with Union Bank's commitment to boost financial inclusion in Nigeria.
October 2022: Union Bank signed a partnership with Mobihealth – a globally recognised, integrated telehealth provider based in the UK, facilitating health solutions for underserved communities in Africa. This first of its kind partnership is part of Union Bank's commitment to enabling success for its customers. The Bank aims to leverage this partnership to expand access to high-quality and convenient healthcare services for its customers at discounted rates.
In addition, Union Bank also secured a $25 million funding line from Africa Agriculture & Trade Investment Fund (AATIF) to expand its agricultural business footprint in Africa. This funding aims to support the Bank's agri-expansion and outreach strategy and is expected to further contribute to the growth of the competitive food and agricultural sector in Nigeria that is fully aligned with national priorities – including improving food security, increased agricultural production and local food processing.
November 2022: To expand its footprint in Africa, Union Bank signed an MOU with Attijariwafa Bank – a leading multinational commercial bank and financial services company based in Morroco. Through this partnership both Banks will develop new joint business opportunities for their respective customers that seek to support the trade finance and investment corridors between Nigeria and all the countries where Attijariwafa bank operates.
December 2022: To closeout it's 105th year anniversary activities, Union Bank launched a brand-new sonic identity tagged 'The Sound of Union. The launch of the Sound of Union – a 9-track EP, spanning different genres including afrobeats, highlife, jazz, alternative rock and more – is part of the Bank's strategy to engage with todays and tomorrow's generations. The goal of the launch is to leverage the universality of music to build better connections with new and existing audiences through this unique sound identity. The Sound of Union EP is now streaming exclusively on Boomplay.
Awards & Recognitions: In 2022, the Bank received several awards and recognitions both locally and globally including the Global Finance award for the Best SME Bank 2023, the Euro Money Euromoney 'Highly Regarded' Bank for Corporate Banking, Corporate and Social Responsibility (CSR) and Environmental, Social and Governance and 'Notable' Bank for SME Banking and Digital Solutions. We were also awarded the Middle East and Africa Banking Innovation Awards for Best Trade Finance Platform 2022, and Budgit Active Corporate Citizens award for Civic Investments.
Please note that as a summary, this is not a comprehensive listing of the Bank's events and activities during each stated period. As we look ahead to 2023, Union Bank remains committed to providing simpler and smarter solutions for its customers.
Five Lagos Communities To Enjoy Solar Energy Soon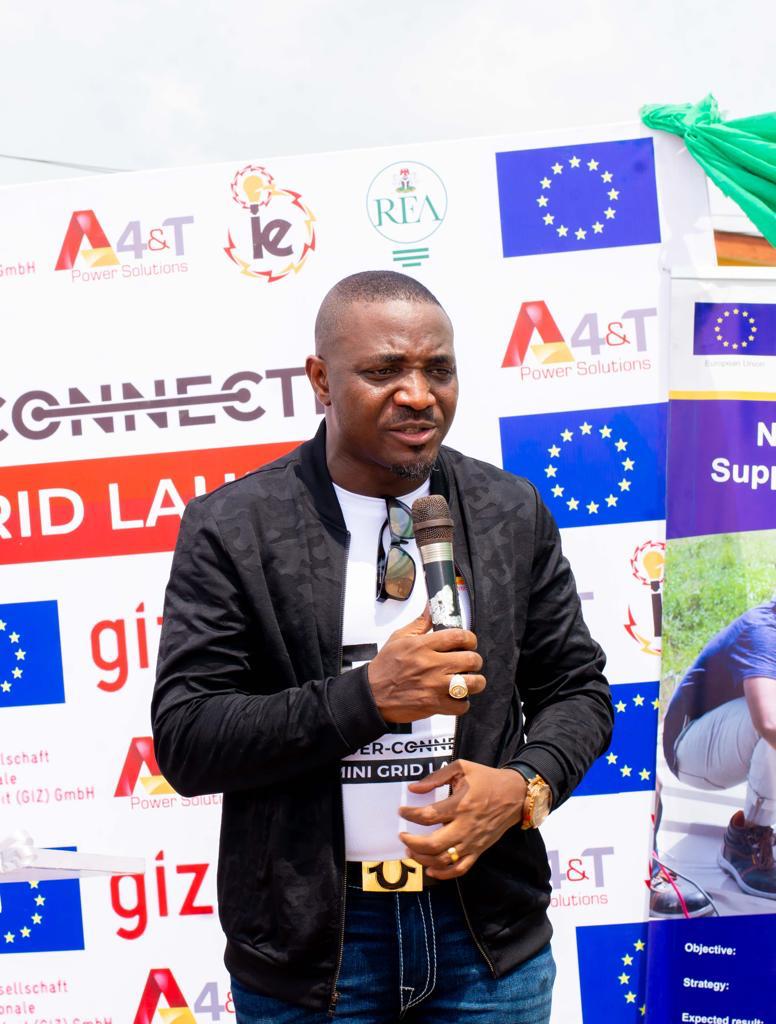 Five Lagos Communities To Enjoy Solar Energy Soon
By Ifeoma Ikem
No fewer than 12,500 residents in five communities at the Epe axis in Lagos State would benefit from solar mini energy project embarked upon by the Lagos State Government; A4&T Power Solutions Limited and Ikeja Electric PLC. The ground breaking ceremony of the interconnected solar mini grid was done recently.
The jubilation at the event was understandable for the reason that when the 0.88MW (scalable to up to 2MW) interconnected solar mini grid, will be completed, it will provide energy for the communities in Epe, Eredo Local Government Area of the State.
The project is being developed by A4&T Power Solutions Limited, in partnership with Ikeja Electric PLC. The project is a product of the Interconnected Minigrid Access Scheme (IMAS) program.
The Lagos State Governor , Babajide- Sanwo-Olu who described the project as laudable and first of its kind ,said it was a step in the right direction, towards bridging the energy gap, and enabling universal sustainable energy access in Lagos State.
"The Lagos State Government, via its Off-Grid Electrification Strategy and Action Plan, has set a target to achieve 1GW of Solar PV generation by 2030 and collaborative efforts of players in the sector, such as being witnessed today between A4&T Power Solutions Limited, and Ikeja Electric PLC, will help to accelerate the achievement of this target.
The Governor, who was represented by the Honorable Commissioner for Energy & Mineral Resources, Engr. Olalere Odusote, said," In line with its T.H.E.M.E.S agenda of making Lagos a 21st Century Economy, the Babatunde Olusola Sanwo-Olu administration is dedicated to fostering investment in the electricity sector towards achieving an optimal energy mix,and will continue to support, encourage, and partner with forward-thinking corporate entities to further promote, and deepen sustainable off-grid electrification in the State"
Mr. Odusote, thanked A4&T Power Solutions Limited, and its development partners for choosing the state as the investment destination,and commended the management of Ikeja Electric PLC for its dedication, and demonstrated efforts, towards improving electricity supply in unserved and underserved communities across the state.
Odusote reiterated the commitment of the Babajide Sanwo-Olu ( BOS) administration to supporting collaborative efforts aimed at accelerating sustainable energy access across the State as it continues to provide forward thinking leadership, and the enabling environment towards facilitating improved electricity supply for its continuously increasing populace.
On his own, Special Adviser to Lagos State on Innovation and Technology, Mr Tubosun Alake, said that the initiative would support the advancement of digital transformation, and provide alternative energy options for digital businesses within the state, and lauded the initiative.
Head of Business Development Ikeja Electric (IE), Ms Obianuju Okweze, while giving her goodwill message on behalf of the IE DISCO, expressed the company's commitment to serving underserved customers, and reducing the over-dependence on the grid.
The Epe mini-grid power plant will be powered by Solar and Gas, which will improve the energy mix and it is expected to benefit approximately 12,500 people,while reducing tons of CO2 emissions yearly.
Chairman, Board of Directors A4&T, Mr Victor Afolabi, expressed the delight for what the stakeholders were doing about the project. He shared that the organization's strategic objective is to continue to raise the bar of innovation in the industry through integrated utilities.
The CEO of A4&T Power Solutions, Mr Ayo Ademilua, provided an in-depth insight into the structure of the Hybrid Interconnected mini-grid plant. The CEO hinted on some unique modern technologies like Electric Vehicle charging station to power Electric motorcycles; Three Wheelers (popularly known as keke marwa), and Electric vehicles that would be demonstrated in the communities to further promote cleaner environment and reduction of carbon footprint in the state.
"This landmark project is the first of its kind in Lagos and marks a new era in sustainable energy solutions in Nigeria. it is set to make a lasting impact on the clean energy landscape of Nigeria as A4&T Power Solutions is poised to lead in bringing electricity to Nigeria's unserved & underserved communities towards creating a brighter, cleaner and more sustainable future.
The project is a product of the Interconnected Minigrid Access Scheme (IMAS) programmes.
The IMAS programme is aims at connecting approximately 27,600 households and impacting over 138,000 Nigerians. The programme is led by the Rural Electrification Agency (REA), under the Federal Government of Nigeria Ministry of Power with funded support from the European Union and the German Government through the Nigerian Energy Support Programme (NESP).
WHICH WOULD YOU CHOOSE; CRYPTOCURRENCY OR REAL ESTATE? By Dennis Isong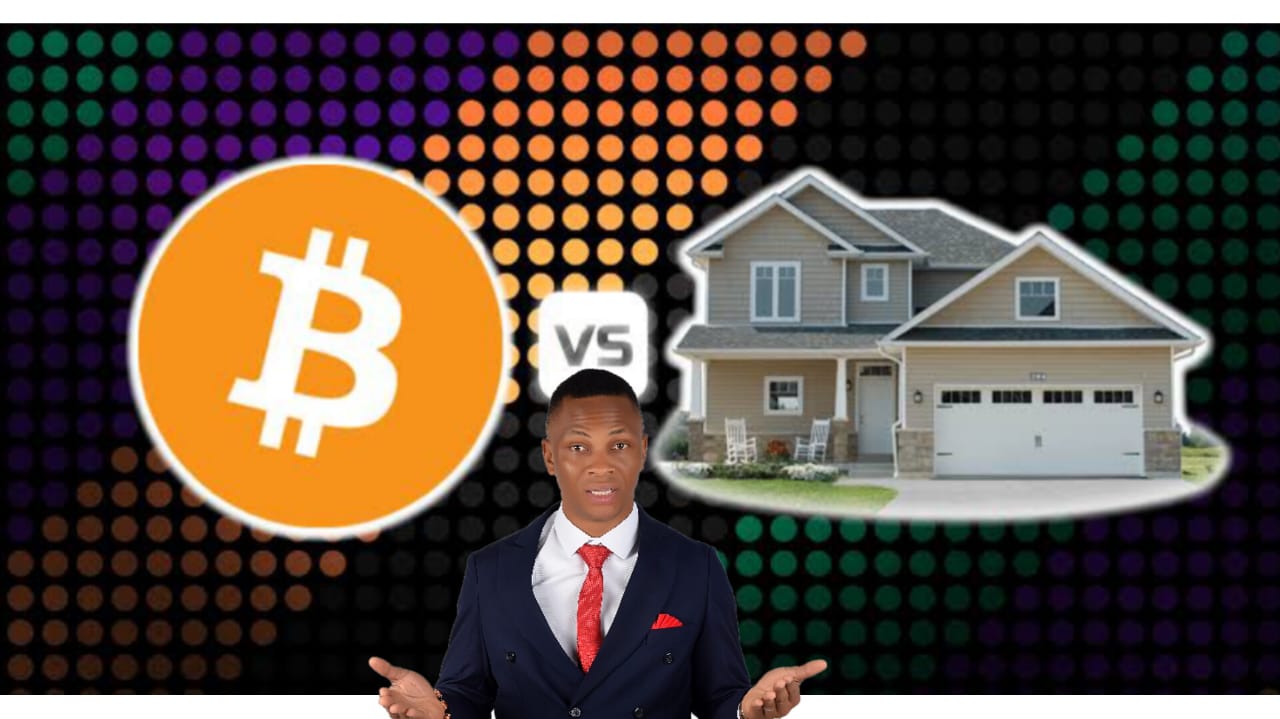 WHICH WOULD YOU CHOOSE; CRYPTOCURRENCY OR REAL ESTATE? By Dennis Isong
The most common investments that can fetch you a lot are Cryptocurrency and Real estate. So, when you mention investment, these are the two that easily come to mind.
Over the years, both have proven to be worthy choices, meanwhile, this is not to say that each doesn't have advantages and disadvantages. However, if you are perplexed about where to put your money, you may seek the assistance of your financial advisor.
Let's talk about real estate.
What is real estate investment?
Real estate investment is the purchase, management, and sale or rental of real estate with the intent to make a profit whether immediately or in the long run.
Real estate has a great track record of price appreciation in 2022.
PROS OF REAL ESTATE
–Steady cash flow
If you deal with rental or land flipping, you should be smiling to the bank all the time because you keep having cash flow all round year.
–Long-term security
Real estate promises safety for a long time. If you bought your property from a reputable company and your property is not built in a way that may obstruct future development, hence, demolishing, then you should rest assured of long-term security.
–Protection against inflation
This is not a big concern to you. Once your property is working for you, then, the effects of inflation on you are highly minimal.
–Appreciation
Property hardly depreciates. As the year goes by, it keeps appreciating and whatever decision, in terms of reselling the property is such a profitable one at the end of the day.
CONS OF REAL ESTATE
–High maintenance
Building a structure is not as expensive as maintaining it. You could spend a fortune on maintenance especially if a part of the house is not properly fixed, for instance, the plumbing aspect.
–Capital insensitive
Real estate requires a whole lot of money, so you have to be financially ready before you begin.
What is cryptocurrency investment?
Cryptocurrency, which has bitcoin as the most famous investment option. It is backed by blockchain technology, bitcoin is touted as an immutable currency. These digital currencies act as a medium of exchange globally as an alternative to money. The cryptocurrency had its tremendous run in 2021, with bitcoin hitting all-time highs of around $68, 000 in November, bitcoin is indeed the attention it deserves.
As more people set their eyes on digital assets as another possible investment, their popularity might grow further.
Moreover, cryptocurrencies such as bitcoin have a lower entry barrier when compared to real estate.
This allows the average investor who does not have a lot of capital to spare to start his investment journey.
Cryptocurrency is relatively new, there's not enough data to calculate its value. As recent price fluctuations show, the market is volatile.
In a twinkle of an eye, you could lose everything and go back to square zero. However, if you are willing to take the risk, you might be lucky.
PROS OF INVESTING IN CRYPTOCURRENCY
-Transactional freedom
You are free to do anything without waiting for documents to seek the approval of the government.
–Easy to trade
If you know your way around it, you can sit in the comfort of your home to trade.
–Low maintenance
Unlike having structures to maintain, cryptocurrency does not require any sort of maintenance. Technically, your investment is virtual.
CONS OF INVESTING IN CRYPTOCURRENCY
–Not a tangible asset
Just like I said with the pros of cryptocurrency, it is a virtual investment and not an investment you can heavily depend on.
–Security issues
Anything can happen. Your account can be hacked and you end up losing everything.
–Little or no government involvement
When the government is not involved in a certain sector, it is dangerous. This means, it has no law guiding it, so, whatever happens, you are solely responsible to bear the loss.
-High risk
There's no certainty of what would happen in the next few minutes. It's in two ways, "win big or lose flat out."
REAL ESTATE VS CRYPTOCURRENCY; WHICH INVESTMENT IS BETTER?
Choosing which of them is better depends on how vast your knowledge is, and the risk you are willing to take. Cryptocurrency is of low maintenance but highly risky while real estate will cost a fortune but of very low risk.
Just like they say now, "choose a struggle."
Dennis Isong is a TOP REALTOR IN LAGOS.He Helps Nigerians in Diaspora to Own Property In Lagos Nigeria STRESS-FREE. For Questions WhatsApp/Call 2348164741041
Fidelity Bank assures customers of cash payment
Fidelity Bank assures customers of cash payment
The management of Fidelity Bank Plc has assured customers of cash payment across all its branches nationwide.
Head of Corporate Communication of the bank, Dr. Meksley Nwagboh said this in a statement issued by the bank today.
He said, "Our customers can rest assured that we are working to meet their banking needs. All our branches nationwide are open to customers to pay in their old notes and withdraw the new notes in accordance with the Central Bank of Nigeria's policy on Naira redesign."
Nwagboh, therefore, enjoined customers of the bank to visit the nearest branch to carry out their banking transactions.