Dangote Sugar commits billions to CSR schemes in Adamawa, Nasarawa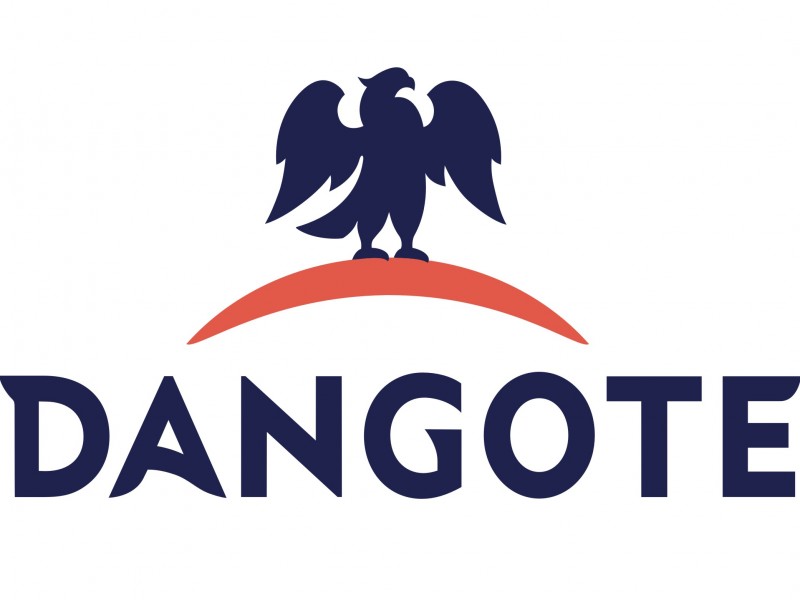 Dangote Sugar commits billions to CSR schemes in Adamawa, Nasarawa
The Dangote Sugar Refinery Plc (DSR) has scaled up its social intervention programmes around host communities in Adamawa and Nasarawa States where its Backward Integration projects are located.
The Group is investing hugely in raw sugar production as part of the Federal Government Sugar Master Plan.
This is coming on the back of $500m that has so far been injected into the project in Nasarawa.
National Sugar Development Council (NSDC) has developed a road map for the realization of self-sufficiency in the sugar sector within a short time. Thus, the Nigeria Sugar Master Plan (NSMP) gave birth to Sugar's Backward Integration Policy (BIP).
Billions of naira have been expended in social intervention schemes around the communities hosting DSR Numan in Adamawa, and Tunga Sugar Project in Nasarawa.
The company said with 78,000 hectares of farmland in Nasarawa, and 32,000 hectares in Adamawa, it is creating thousands of employment opportunities for Nigerians.
Currently, over 600 workers are being engaged, while 90MW is to be generated in the Dangote Sugar Project in Tunga, Nasarawa State.
The Dangote Group is the second largest employer of labour after the federal government.
While speaking at a recent Annual General Meeting (AGM) of the company, the Chairman of Dangote Sugar Refinery, Aliko Dangote, noted that Nigeria could rake in foreign exchange of up to $700 million yearly from the BIP scheme.
He warned that the BIP scheme must be protected to insulate the Nigerian economy and create jobs.
"If the national sugar master plan is followed strictly and the players follow the rules, the country will be better for it as Nigeria will save between $600 million and $700 million annually as forex," he said.
A statement from the Corporate Communication Department of the company said when the factory is fully operational; it would have the capacity to crush 12,000 tons of cane per day,
Some of the Corporate Social Responsibility projects executed include the provision of blocks of classrooms, scholarship, water scheme, rehabilitation and opening up of road network, and construction of health center, among others.
Minister for Industry, Trade, and Investment Otunba Niyi Adebayo who was on a working tour of the Dangote's expansive Savannah Sugar Company (SSCL) Ltd in Numan, Adamawa State, and the Tunga sugar project site in Nasarawa State, had described the projects as "huge, impressive and amazing."
The Minister said: "It's a very impressive sight. It's amazing that such a project exists in this place. What we've seen so far from all the plantations we've been to is very impressive. We are impressed with the level of work they are doing."
In the same vein, in the DSR Numan, the company is not resting on its oars.
In 2020, the company constructed multimillion naira blocks of classrooms, administration blocks, and an examination hall.
DSR Numan has also intervened in the provision of electricity through the donation of 300KVA to the Gyawana Community, as well as the donation of a 27KVA Generator to the Lamurde Community.
The company has also instituted an out-grower scheme in DSR Numan, of which 294 people have so far benefited.
Its intervention in the area of road infrastructure has been very huge, some of which include: the rehabilitation of the Gyawana-Lamurde road, Gyawana-Zekun road
Gyawana Township road, the rehabilitation of Dubwangun road, and the rehabilitation of Opalo-Zekun roads, among others.
The company has also doled out financial support to youth, religion, and development-based groups in Adamawa State.
"I am Sorry; I don't Know What Came over me – Chioma Egodi Jnr Tenders Apology to Erisco Foods Over Misleading Facebook post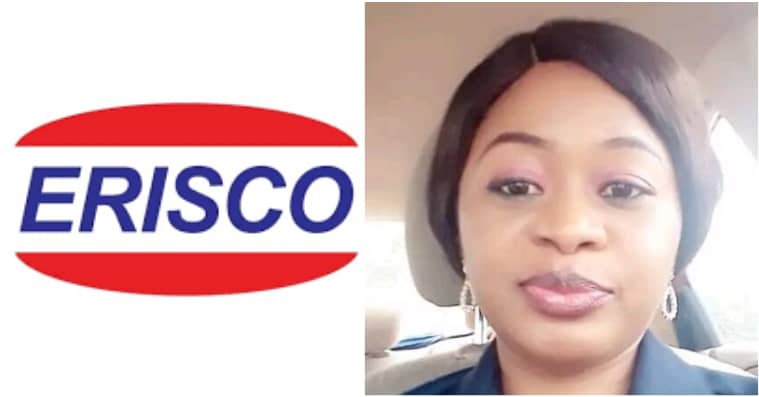 *"I am Sorry; I don't Know What Came over me – Chioma Egodi Jnr Tenders Apology to Erisco Foods Over Misleading Facebook post*
Facebook user, Chioma Egodi Jnr, has again come out to tender her apology to ERISCO Foods for her distorted claim against the leading indigenous food processing company.
"I apologise for any discomfort or inconveniences my actions may have caused by its release on the social media loop," Egodi stated.
But her apology has elicited mixed reactions: while some condemned her for misleading Nigerians, others believe she may have been paid to bosh the image of the leading indigenous food processing company.
It will be recalled, on September 17, Egodi had alleged on her Facebook page, highlighting the high sugar content in the tomato paste and inviting her followers who might have used the same product to share their opinions.
In her apology letter, Chioma Egodi said she realized that she made a weighty mistake by lying about the product. She said she was deeply sorry for the harm she caused to the company, its customers and the public. She also said she would retract all her earlier posts on the matter immediately and do anything within her power to rectify all the things she did wrong.
In her words;
_"I sincerely wish to apologize to Erisco Foods Limited for the post I made on Facebook about their product Nagiko Tomatoe mix._
_"I am truly sorry Sir. I am sorry for the lies concerning the product. I am truly sorry Sir._
_"I regret my actions and wish to be forgiven._
_"I pledge that this type of bad behaviour will never happen again._
_"I undertake to retract all my earlier posts on this matter immediately, this is without compulsion._
_"I will do anything within my power to rectify all the things I did wrong concerning this matter._
_"Once again I'm very sorry for the damage done to the company, its customers and the general public._
_"Thank you Sir.'_
It is important to know, that the apology letter was duly signed by Chioma Egodi as the one who perpetrated the false claim and also signed by the husband as witness.
Media had earlier reported that the CEO of Erisco Foods Limited, Mr. Eric Umeofia vowed to sue Mrs Egodi for N5billion over the false review. He said the company suspected that Chioma Egodi was not a genuine customer and could not provide any proof to support her claim.
However, Mr. Eric Umeofia, has said that he has accepted Mrs Egodi's apology and that he may withdraw the lawsuit against her provided if she will go ahead to post the hand written apology letter to the company on her Facebook page as agreed but if she failed to post it, the company would have no choice than to proceed with the N5billion lawsuit.
Defending the quality of Nagiko Tomato Mix, the National Agency for Food and Drug Administration and Control (NAFDAC) has released a statement saying, "the presence of sugar in Erisco's Nagiko tomato mix is safe for consumption and is duly approved by the agency.
NAFDAC said, the product in question – Nagiko Tomato Mix by Erisco Foods Limited with NAFDAC Registration Number A8-7430 is duly registered.
"Sugar is added to these products for a number of reasons, including but not limited to masking bitterness, enhancing colour and flavour, improving texture and taste consistency, and as a preservative.
The safety limits of sugar in food products are determined by NAFDAC, and only sugar-containing products within these safety limits are approved by NAFDAC," the statement read.
Osahon Okunbo: A philanthropist Nigerian international business man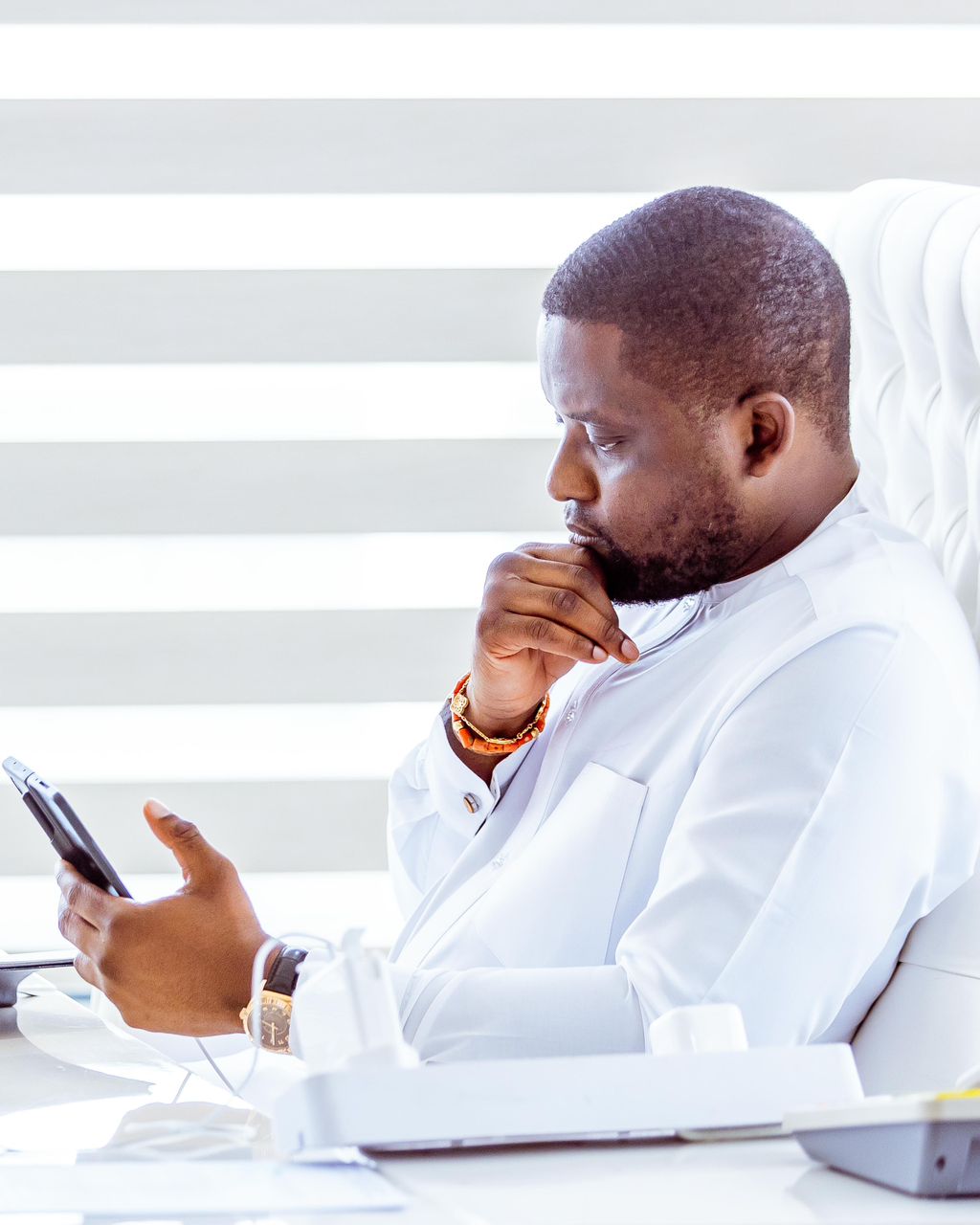 Osahon Okunbo: A philanthropist Nigerian international business man taken his rightful position in the league of achiever
Sahara Weekly Reports That Osahon Okunbo, a prominent figure in Nigerian international business, continues to ascend the ranks of high society, which recently seen him receiving recognition in New York, USA, during an official tour that included a meeting with President Bola Ahmed Tinubu, organized by Senator Asuquo Ekpenyong is no more news but how this visionary leader unwavering commitments to fostering a positive change within his community and beyond is what many people are marvel at His vision, leadership, and dedication, take him to the pinnacles of someone who cares deeply about making a positive impact on the society and the environment, and this he has seen him initiated many projects and programs that reflect his good intentions to people who surrounded him.
Despite his tight schedule, this young man still has time for his staffs, a very meticulous who pays great attention to detail. He always reviews every document, presentation, and report before approving or sending them. Though he also expects the same level of quality and accuracy from his staff and colleagues, and with his loads of success and achievement so far it could be stated that this international man has not disappointed in delivery of good things.
A very passionate man who adores charity work, especially in the areas of education, health, and environmental sustainability. He has donated generously to various causes and organizations, and he also participates actively in fundraising events and campaigns. He often visits the beneficiaries of his charity work and listens to their stories and feedback.
Though he faces some challenges in managing his time and workload, but the ambitious in him often makes him to work long hours and takes on multiple responsibilities, which sometimes affects his health and well-being, but he is still not relent in making sure he got to the zenith of a success. He also struggles to balance his work and personal life, as he has a large family that he loves and cares for.
While his passion for making a difference is unquestionable, he still believed there is room for Improvement. "I always feel flattered whenever people eulogizing my philanthropist way of life or praise me, but to me have not done anything, like I always tell people it is always my joy and happiness see people happy too".
Okunbo has established a clear vision and direction for his organization. And so, the staff and colleagues are committed to delivering high-quality results. His passion for making a difference and creating value, is been driven by a sense of purpose and mission to contribute positively to the society and the environment.
" His curiosity for learning and exploring new possibilities. He is always eager to acquire new knowledge, skills, or insights that could help him improve himself or his organization… His pride for excellence and achievement. He is always striving to deliver the best results, meet, the highest standards, or surpass the expectations." Chorused his staffs when they were asked to comment on their indefatigable chairman
They continued
"He emphasizes the importance of maintaining a balance to ensure sustained effectiveness. By implementing effective time management techniques and setting clear priorities, he can strike a better balance between his professional and personal life, ultimately increasing his efficiency and well-being. What excites us about working alongside our chairman is the opportunity to witness the direct impact of our efforts on the community. His passion is contagious, and the potential for positive change is limitless. Also, the dynamic nature of our industry is truly exhilarating. We are excited about the constant innovation and opportunities for positive change. It's a field where we can make a tangible impact on people's lives."
They concluded
Obviously, his expectations are lofty, and he aspires to attain exceptional results, with the aim of establishing himself as a leading thought leader of this generation. But his only fear, it seems, is not being able to maximize his potential impact. Overall, he embodies Definitely Okunbo is a passionate and driven leader committed to making a difference in the industry through his business.
Mr. Okunbo, is a Nigerian native, a seasoned businessman and entrepreneur with over 15 years' board and management experience in Nigeria across various industries, including oil and gas services and facilities engineering, procurement, construction (EPC) and project management. In addition to oil and gas he holds various leadership positions across various non-oil sector industries such as hospitality, agriculture and aviation. Mr Okunbo sits as an executive and non-executive director of various companies, which employ directly and indirectly over 6,000 Nigerians.
OVER 3m MSMEs TO BENEFIT AS NIGERIA LAUNCHES FG/ALAT SKILLNOVATION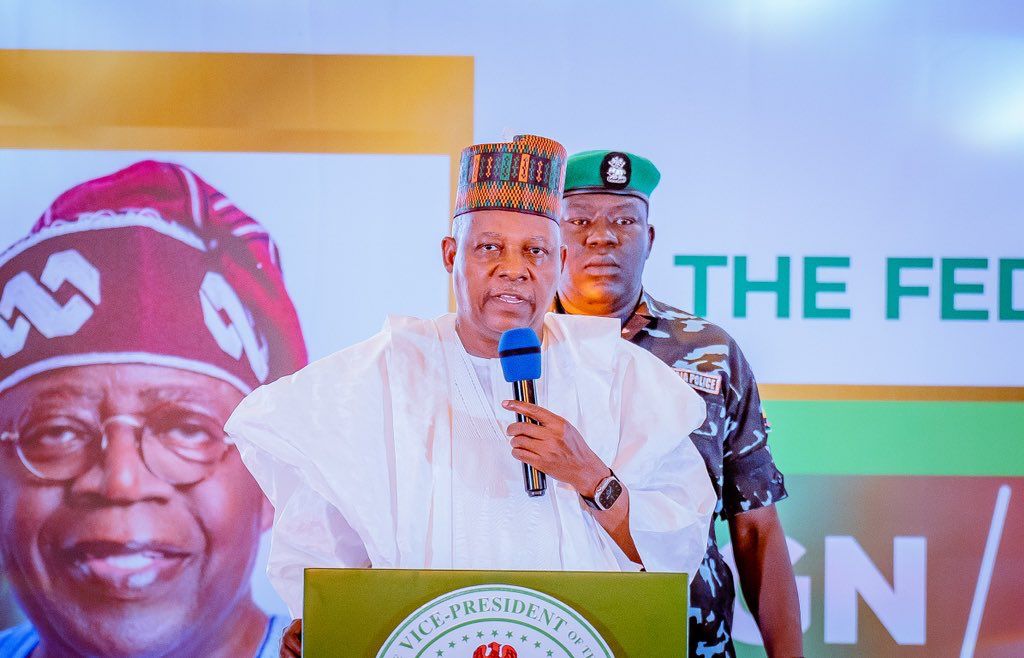 OVER 3m MSMEs TO BENEFIT AS NIGERIA LAUNCHES FG/ALAT SKILLNOVATION
**No going back on creating inclusive economy, VP Shettima declares*
In a bid to support information technology revolution that would, in turn, extend the reach of economic and social interactions as well as enhance productivity growth in Nigeria, the Federal Government and ALAT have launched Skillnovation Programme.
The initiative will provide over three million Nigerians with essential digital skills required to succeed in the global economy.
Speaking during the launch of the programme at the Banquet Hall of the Presidential Villa, Abuja, on Friday, September 29, 2023, the Vice President, Sen. Kashim Shettima, described the Skillnovation as a "transformative initiative" that "ushers in a new era of digital empowerment for" Nigerians.
He said, "We are compelled to tread this path by the direction in which the world has headed, a world of disruptive technologies redefined by the fourth Industrial Revolution.
"This initiative is a response to the evolution of the modern business environment, an acknowledgment that digital skills have become the cornerstone of economic ease and expansion."
The Vice President hinted that the gathering is one of the many to come and an occasion to reassure the nation that President Bola Ahmed Tinubu is fully committed to supporting small businesses across Nigeria.
The Skillnovation Programme will establish 15 state-of-the-art ICT centres, strategically placed across Nigeria, to provide individuals and businesses alike with access to cutting-edge digital training, resources, and support.
The first phase of the programme will focus on the states of Katsina, Anambra, Borno, Lagos, Oyo, and Kano, while the second phase will include Delta, Kaduna, Ogun, Bauchi, Kwara, and Ekiti States.
Giving an insight into how the country would benefit from the programme, Vice President said, "Nigeria, with its expanding MSME sector of close to 40 million, has the potential to lead business innovation beyond Africa. The Skillnovation Programme, therefore, aims to unlock this immense potential. The initiative is designed to provide the necessary tools and skills for our MSMEs to thrive and compete on the global stage.
"As you have witnessed, ladies and gentlemen, the Skillnovation Programme is not a mere promise; it is a resounding commitment to the Nigerian people," the Vice President added. "It's in pursuit of this administration's resolve to empower our youth and MSMEs and to create a more inclusive and prosperous Nigeria. Today, we are translating that commitment into action, and we intend to be your allies in your race to take over the world through your enhanced skills."
VP Shetimma also assured that nobody will be left out of the Skillnovation Programme, regardless of age, gender, or disability.
"There will be no disadvantaged demographic in accessing this opportunity. Our youth, women, and persons with disabilities have found friends and allies and will be favored in our proposed single-digit loan schemes for our valued MSMEs, for which talks are already ongoing with the Bank of Industry and other critical stakeholders and partners," he stated.
The Skillnovation Programme is a significant step towards achieving the Federal Government's vision of a digitally empowered and economically prosperous Nigeria. By providing MSMEs with the essential digital skills and support they need to succeed, the programme will help to create jobs, boost economic growth, and improve the lives of millions of Nigerians.
Earlier in his welcome address, the Senior Special Assistant to the President on Job Creation and MSMEs, Mr Temitola Adekunle-Johnson, emphasised the significance of partnership, noting that government alone cannot address the challenges confronting Nigerians.
On his part, Managing Director of Wema Bank, Mr Moruf Oseni, commended the passion of the President and Vice President for empowering young Nigerians, even as he announced the establishment of skills training centres across 17 states, beginning with Lagos and Borno.
He said the programme will directly impact 2 million youths and 1 million small businesses across the benefitting States.
The MD expressed optimism that the scheme will be impactful, particularly empowering young Nigerians and preparing them for the challenges of the future.
In his goodwill message, Minister of Communications and Digital Economy, Mr Bosun Tijjani, said President Tinubu administration's will leverage the enthusiasm of youths in the technology space to launch Nigeria as a global power in sector.
He called on other private sectors to collaborate more with government to actualize the objectives of job creation.
On his part Governor Ahmad Aliyu of Sokoto State pledged the state government's support for the success of the programme.
Also present at the event were the Ministers of Agriculture, Sen. Abubakar Kyari; Labour and Employment, Hon. Simon Lalong; Deputy Governors of Borno, Umar Kadafur; Kaduna, Hadiza Balarabe; Anambra, Onyeka Ibezim; Jigawa, Aminu Usman, and Heads of government agencies.
*Stanley Nkwocha*
*Senior Special Assistant to the President on Media & Communications*
*(Office of the Vice President)*
*29th September, 2023*