Dangote Sugar commits billions to CSR schemes in Adamawa, Nasarawa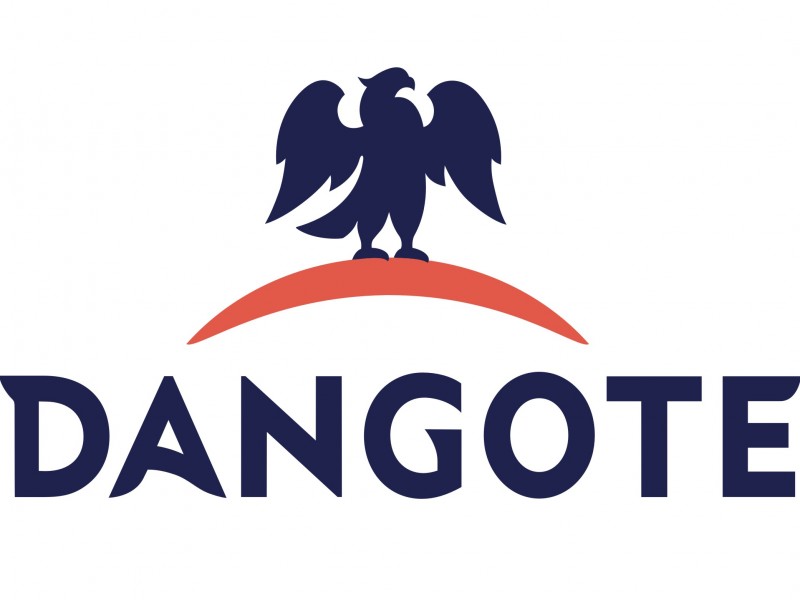 Dangote Sugar commits billions to CSR schemes in Adamawa, Nasarawa
The Dangote Sugar Refinery Plc (DSR) has scaled up its social intervention programmes around host communities in Adamawa and Nasarawa States where its Backward Integration projects are located.
The Group is investing hugely in raw sugar production as part of the Federal Government Sugar Master Plan.
This is coming on the back of $500m that has so far been injected into the project in Nasarawa.
National Sugar Development Council (NSDC) has developed a road map for the realization of self-sufficiency in the sugar sector within a short time. Thus, the Nigeria Sugar Master Plan (NSMP) gave birth to Sugar's Backward Integration Policy (BIP).
Billions of naira have been expended in social intervention schemes around the communities hosting DSR Numan in Adamawa, and Tunga Sugar Project in Nasarawa.
The company said with 78,000 hectares of farmland in Nasarawa, and 32,000 hectares in Adamawa, it is creating thousands of employment opportunities for Nigerians.
Currently, over 600 workers are being engaged, while 90MW is to be generated in the Dangote Sugar Project in Tunga, Nasarawa State.
The Dangote Group is the second largest employer of labour after the federal government.
While speaking at a recent Annual General Meeting (AGM) of the company, the Chairman of Dangote Sugar Refinery, Aliko Dangote, noted that Nigeria could rake in foreign exchange of up to $700 million yearly from the BIP scheme.
He warned that the BIP scheme must be protected to insulate the Nigerian economy and create jobs.
"If the national sugar master plan is followed strictly and the players follow the rules, the country will be better for it as Nigeria will save between $600 million and $700 million annually as forex," he said.
A statement from the Corporate Communication Department of the company said when the factory is fully operational; it would have the capacity to crush 12,000 tons of cane per day,
Some of the Corporate Social Responsibility projects executed include the provision of blocks of classrooms, scholarship, water scheme, rehabilitation and opening up of road network, and construction of health center, among others.
Minister for Industry, Trade, and Investment Otunba Niyi Adebayo who was on a working tour of the Dangote's expansive Savannah Sugar Company (SSCL) Ltd in Numan, Adamawa State, and the Tunga sugar project site in Nasarawa State, had described the projects as "huge, impressive and amazing."
The Minister said: "It's a very impressive sight. It's amazing that such a project exists in this place. What we've seen so far from all the plantations we've been to is very impressive. We are impressed with the level of work they are doing."
In the same vein, in the DSR Numan, the company is not resting on its oars.
In 2020, the company constructed multimillion naira blocks of classrooms, administration blocks, and an examination hall.
DSR Numan has also intervened in the provision of electricity through the donation of 300KVA to the Gyawana Community, as well as the donation of a 27KVA Generator to the Lamurde Community.
The company has also instituted an out-grower scheme in DSR Numan, of which 294 people have so far benefited.
Its intervention in the area of road infrastructure has been very huge, some of which include: the rehabilitation of the Gyawana-Lamurde road, Gyawana-Zekun road
Gyawana Township road, the rehabilitation of Dubwangun road, and the rehabilitation of Opalo-Zekun roads, among others.
The company has also doled out financial support to youth, religion, and development-based groups in Adamawa State.
DANGOTE SPEAKS ON PRESIDENT BUHARI'S VISIT TO LAGOS, REFINNERY COMMISSIONING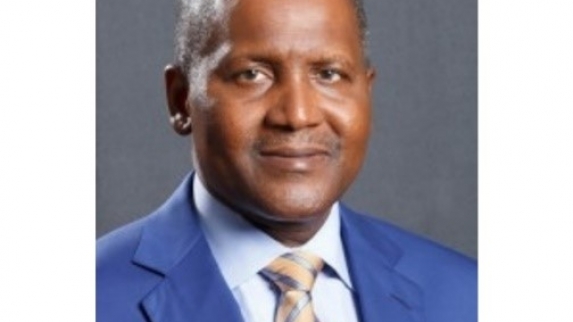 DANGOTE SPEAKS ON PRESIDENT BUHARI'S VISIT TO LAGOS, REFINNERY COMMISSIONING
PRESS STATEMENT
Our attention has been drawn to some misleading reports regarding the commissioning of our Dangote Refinery during the present working visit of President Muhammadu Buhari GCFR to Lagos State.
We want to state categorically that our 650,000 barrels per day (bpd) Refinery project was never part of the President's programme on projects to be commissioned.
For the record, the projects slated for commissioning in Lagos State by President Muhammadu Buhari GCFR include: Lekki Deep Sea Port; 32-Metric Tonnes Lagos Rice Mill, Imota; 18.75km Eleko to Epe T Junction Express road; John Randle Centre for Yoruba Culture and History, Onikan, Blue Line Rail (Phase 1) commissioning (Marina to Mile 2); Groundbreaking for the Blue Line Rail Phase 2 (Mile 2 to Okokomaiko), and MRS Lubricant, a private project in Apapa.
However, our Refinery will be commissioned before President Muhammadu Buhari GCFR formally leaves office in May, 2023, and the public will be duly informed and invited to the epic event.
Signed:
Anthony Chiejina
Group Chief, Branding & Communications Officer, Dangote Industries Limited
Dangote commissions Fire Hydrant System in Apapa Port office
Dangote commissions Fire Hydrant System in Apapa Port office
The Group Managing Director, of Dangote Industries Limited, Olakunle Alake, last weekend commissioned the "Terminal 'E' Fire Hydrant System" of the Greenview Development Nigeria Limited (GDNL), a subsidiary of Dangote Industries Limited. The event took place in Apapa, Lagos.
Group Managing Director, Dangote Industries Limited, Olakunle Alake (3rd left) cutting the tape; with Ag. Group Chief Health Safety Social and Environment/Sustainability, James Adenuga (1st left); Managing Director, Port Operations, Akin Omole (2nd left), Group Managing Director, Dangote Sugar Refinery Plc, Ravindra Singhvi (2nd right) and Representative of NPA Fire
Service, Apapa Office, Ahmed Tijani (right), at the commissioning of Terminal 'E' Fire Hydrant System of the Greenview Development Nigeria Limited (GDNL), a subsidiary of Dangote Industries Limited, at Nigerian Ports Authority (NPA), Apapa on Friday, January 20, 2023.
RevolutionPlus Property Debunks Non-Allocation Of Land Allegation, Says Claim Malicious, Baseless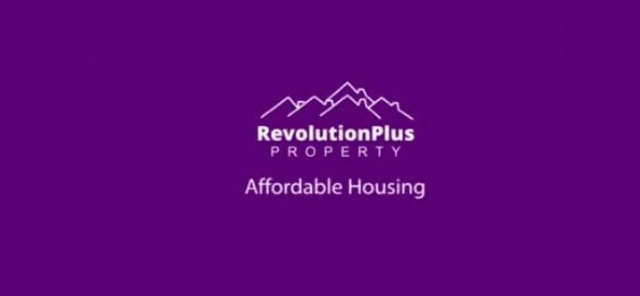 RevolutionPlus Property Debunks Non-Allocation Of Land Allegation, Says Claim Malicious, Baseless
RevolutionPlus Property has reacted to the news making the rounds on social media that one of its customers was not allocated a parcel of Landed Property he purchased.
A Press Statement signed and made available to Newsmen Reads:
This is to inform the public and to debunk claims being circulated on social media by some bloggers and influencers that REVOLUTIONPLUS PROPERTY IS A SCAM.
It is important to place it on record that our brand is built on INTEGRITY and for over eight years we have conducted our dealings and operations with this principle.
We have some dissatisfied customers with pending allocation, we continue to resolve these issues with sufficient records and documents to show for these efforts. We have always posted pictures and given updates on this page of how we are allocating clients in our various estates, it is an ongoing process and we plan to do more even in this New Year 2023.
Our brand is not a scam and our mission remains to provide affordable housing for Nigerians despite the challenges that come with it.
We would like to state that Toyin Abraham who was one of our brand ambassadors for some years was disengaged December 2022 therefore all advertising materials with her images will no longer be used on social media, billboards and other medium. We wish her all the very best in her endeavor and we appreciate her for the period she worked with us.
We urge the discerning public to disregard any statements whether insinuated or categorical, linking our brand to fraud. It is not only mischievous; it is malicious and baseless.
We appreciate our customers who believe strongly in us, we do not take this loyalty for granted. We assure you that we have improved our structure to ensure the seamless allocation of our clients and all pending physical allocations will be done one after the other as we are not relenting in our efforts.
Integrity is our watchword at RevolutionPlus Property and this is why we have refunded disgruntled clients funds worth over N700million in 2022. The mission this year is to resolve all pending allocations and dates for batches of the allocations will be communicated in due cause.
At RevolutionPlus Property, We are here to stay and to provide affordable housing options for Nigerians. Over 9,600 Nigerians have been made landlords through RevolutionPlus Property and allocated their plots and this figure is counting, many more will be made landlords.
Signed
Management